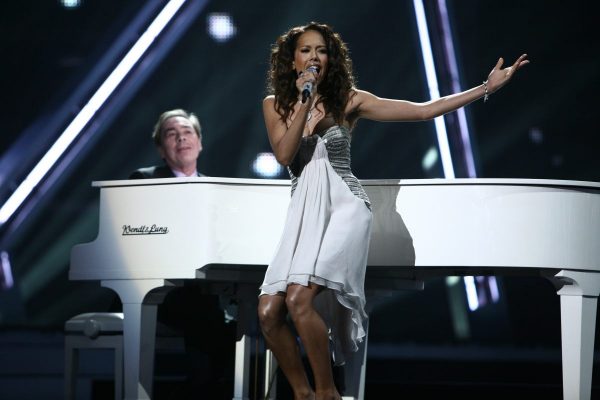 …Very very good indeed!! – There is a staircase and violinists and pianos and Then Jade
She descends the staircase looking at the camera and singing it right down them cameras – she doesn't over sell it, she doesn't scream at me – She wanders down the stairs – goes over to the piano – there will be lots of shots of ALW when he gets here on Friday – She then looks at the front and finishes the song.
In the hall – rapturous applause
In Keith Mills' head – well, you can guess can't you?!
I and many other UK journalists are very very content….