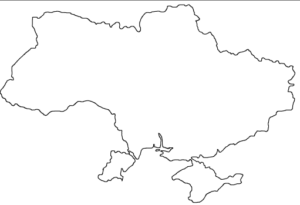 It's only right that politics shouldn't really play a part in our favourite TV show. They often almost mix, but thankfully it's mainly kept a lid on.
However, the odd singer here and there has dabbled in politics. One such example is today's birthday girl Злата Огнєвіч/Zlata Ognevich (née Інна Леонідівна Бордюг/Inna Leonidivna Bordyuh). We'll leave her stint in the Ukrainian parliament aside, and just concentrate on her music. Zlata got to the big stage at the third time of asking, and did her country proud in sunny Malmö. Third in her semi-final and third in the Grand Final. She helped Ukraine keep up its excellent record in the contest, and she sort of paved the way for Ukraine's second win two years later. But Jamala didn't sing on a rock.
Zlata is 35 today.
З днем народження, Злата!