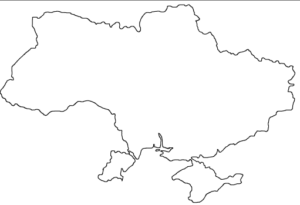 Do you have parents from two completely different places? Is one parent from Ireland and the other from Israel, for example? It's great when you can benefit from two different cultures. It shows that this world isn't so big after all.
They happen amongst Eurovision performers, and you can think of plenty. Today's birthday girl Гайтана/Gaitana (née Гайта-Лурдес Клаверівна Ессамі/Gaita-Lurdes Klaverivna Essami is of a rare mix of Ukraine and Congo-Brazzaville. Go on, name me someone outside of Gaitana's immediate family who has this parentage. Anyway, her song was a great song in an above-average contest. Full of joy and delight and a very vigorous group of dancers. She managed to get 65 points, which may go to show what a strong contest this was. And if you're into football, you might recognise her song from Euro 2012.
Gaitana is 41 today.
З днем народження, Гайтана!