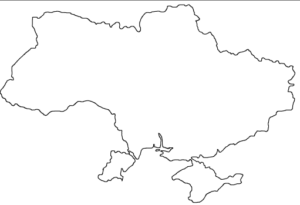 The joy of being your country's first ever entrant in our favourite TV show. You've gone where no-one from your country has ever been before, and no-one can take away the fact you were the first.
Your status as your country's first might get slightly forgotten if someone from your country wins the following year. This fate might have befallen today's birthday boy Олександр Пономарьов/Olexandr Ponomariov. He was Ukraine's first in 2003, and set up Ruslana's win a year later. If you remember the song, it was a credible effort, but circus acts on stage may have detracted from the song. After all, a woman spinning around in a box, and a space rocket, might potentially have torn you away from listening to the song. Oleksandr finished 14th, after getting a 10 and an 8, so circus skills must have been a nice idea. Maybe in future years we'll get a lion tamer. I'm sure [insert country here] is already thinking about it.
Oleksandr is 47 today.
З днем народження, Олександре!