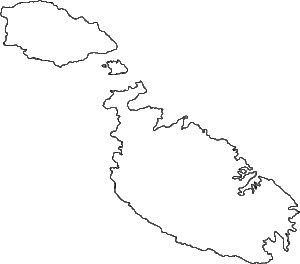 We mentioned yesterday about whether certain countries could host our favourite TV show, and the headache some broadcasters may face if they ever won.
The Mediterranean's happiest rock has never hosted the big ESC, but they do have two JESCs under their belt. There are a lot of people who would love a Maltese win. The sun, the sea, the copious amounts of Cisk and Kinnie. What could possibly go wrong. Well, as a member of the non-Big-Five club, they need to get through the semi-finals, and that doesn't always happen. Take 2015 for example, when today's birthday girl Amber Bondin sang her song, little did she know there would another song in the same contest with the same title. It was in the other semi-final, but the comparisons remained, and the the other song had more dry ice. Amber did finish 11th, and wasn't that far adrift of a final place. But she was in good company. Two countries that have since won also stayed in the 2015 semi-finals.
Amber is 29 today.
Għeluq sninek it-tajjeb/Happy birthday, Amber!