If you have been reading these missives, and I know plenty of you have, you'll have noticed that I've drawn comparisons between ages and countries. France were good in Eurovision's formative years, the UK did great business in its adolescence. However, this makes Italy more like the moody teenager: happy just so long as they get their way. Stomping their feet at the slightest rebuke. But that was then and this is now. This is the story of how Italy grew up.
How did it all start?
Italy was one of the original seven competitors back in 1956 but, if the truth be told, they weren't that much in love with the contest. Before their first win (in 1964), the high points came with two third-placed songs. A forgettable ditty from Emilio Pericoli (of Quando, Quando fame) and a song that still has people raising their glasses. In 1958, Domenico Modungo took part with Nel blu dipinto di blu. Undeterred by not winning, Domenico re-recorded the song, changed the title to Volare, and a monster was born. As an aside, Domenico returned to the contest eight years later and ended up in last place.
The first victory
The monster was clearly sleeping, as it took until 1964 for Italy to register a victory.
The winner of the 1964 San R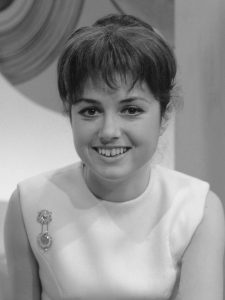 emo festival, Gigliola Cinquetti, performed No Ho L'eta (I'm not old enough) in Copenhagen. The sixteen year old chanteuse – I'm sure there is an Italian word for this – walked the contest, scoring 49 points, nearly three times as many as perennial bridesmaid, the UK.
Was this the start of an Italian Renaissance? – well yeahno, to be honest. A fair few wilderness years followed, until the Gigliola came back, aged 26 and had another go with Si – that famous song that could have swung a divorce referendum. She was runner-up to Abba – with an infinitely better song in this writer's opinion. It suggested that the Italians were on an upward curve. Indeed they came third with Era in 1975, but soon reverted to type in the late seventies thanks to a run of forgettable songs
80's coming back? – no thanks!
They went away for a bit (in 81, 82 and 86), citing the old "lack of interest" chestnut, which could well have hidden the actual truth – they weren't doing very well. 1987 brough us Gente di Mare – and it became a bit of a thing across Europe (well the artistes did), and then …
With the Maastricht Treaty signed, RAI decided to enter Toto Cutugno and his song "All Together 1992" – no guesses as to the theme of this song. Even though most juries loved it, the UK – in a telling early Brexit moment – gave it nul points.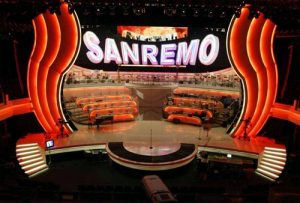 Italian telly then had to host 1991's song contest and chose San Remo … only to realise, with mere weeks to go, that it was too small (and too dangerous) a place to be for the delegations of 20+ countries. RAI moved it to Rome. Sadly to a film studio with a cobbled-together set, flowers from San Remo and the two previous Italian contest winners on presenting duties. They spoke little English, it was all a bit last-minute. What could possibly go wrong? Apart from everything.
RAI do you do this to us?
Following this debacle, they struggled on for a couple more years. After the 1993 contest, RAI once again played its "lack of interest" card. Italy pretty much checked out, despite fans begging for more. RAI stuck to their guns … apart from 1997, when (depending on who you believe) they either forgot not to enter, or as heads of the EBU felt obliged to send a song.
It felt at the time like the Italians thought they could turn up and win. Despite a respectable fourth placing, they had a massive sulk and refused to play for the next 13 years. The EBU tempted finally Italy back in 2010 with a guaranteed place in the final.
And that's how it goes with the Italians. They either think they are too good for the contest, and believe that they should win even when they put in something average. Or their song and performer gets widely tipped for victory and then fails through over confidence.
Back in the 80s, they became inward-looking. And then someone worked out that if Eurovision didn't understand Italy, Italy had to understand Eurovision. When they came back in 2011 most observers expected more of the same, but they said "no" and entered … jazz … and not just any old jazz. Nobody actually rated Raphael. There was surprise when he came up on the rails and ended second. He basically told Europe, "Look, we're back, we can put anything in and you will vote for it 'cos it's better than most of the other things in this contest." And he was right.
Are they actually the comeback kids?
What Raphael started, others continued. Nina Zilli's song was fabulous, Marco too was widely tipped – and had he not staggered on looking strung out, might have stood a chance. Emma was a bit shouty and wrong for Europe – thankfully RAI realised this too late.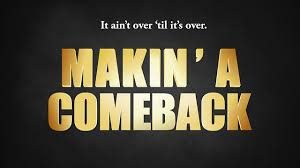 Then in 2015, fauxpera arrived on the Eurovision stage in the shape of Il Volo singing Grande Amore. On the face of it, they had it all. Light opera, strong voices, enough ticks in the jury boxes to score massive points combined with the familiarity and assuredness that only televoters can tune into … however Il Volo forgot one thing … well specifically one of them briefly forgot how to sing mid-way through the jury final, and they were punished. Over confidence perhaps? Francesca had a belting song this year and touched hearts, but the package wasn't televoter friendly.
Quando, Quando, Quando?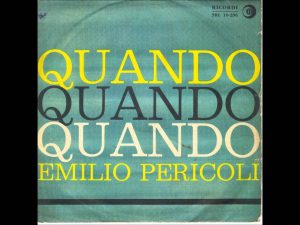 Unlike the other big five countries, all of whom have something wrong with their song or selection or outlook, RAI don't. The San Remo festival, is the granddaddy of national finals, specifically designed to showcase popular Italian song. Like Eurovision, the winner is picked by a combination of jury and telephone votes. It showcases new talent over five evenings. Ita established pedigree puts the right type of songs in front of the right type of audience. All in all this means that the Italian Eurovision song has already won a televised singing contest. How many times have we wished that big five broadcasters would do the same?
That is why Italy is uniquely placed to win this contest any time it damn well chooses. It can tinker with the formula year after year until it gets it right, because it starts with a strong foundation. The only thing it doesn't know is what other nations are putting in, but does that matter when a broadcaster is confident that its song will score a decent result 8 times out of 10?
Hiding in plain sight
Broadcasting-wise, San Remo airs in prime time. Five nights a week on RAI 1. It isn't hidden away on a Thursday, or hidden on the radio, or relegated to a low-traffic channel (yes I'm looking at you BBC). San Remo is out there, in your face. Everyone knows that the winner gets the opportunity to go to Eurovision. The artists know, the public know, and yet the Italians vote for what they like. They don't try to second guess what might score well at Eurovision.
The only thing I would say is that the RAI audience need to see more Eurovision. Viewing numbers jumped from virtually nothing to just above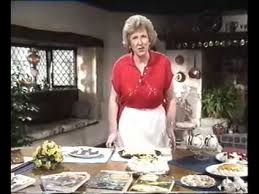 nothing in the last five years. On the fragmented Italian broadcasting map, RAI need to make the END result stand out as much as San Remo. How do they do this? – well they've pushed it onto the main channel, so that's a good thing, but more cross promotion is needed.
Overall, though, Italy have this recipe spot on. It's a mix that of late has lacked the final punch, but the entrees have been delicious, and when they decide that the time and their infrastructure is right, they will pull a song out of the delectable magicians hat that is San Remo. They'll present it to Europe and throw down the gauntlet: "Go on then, are you not entertained??"