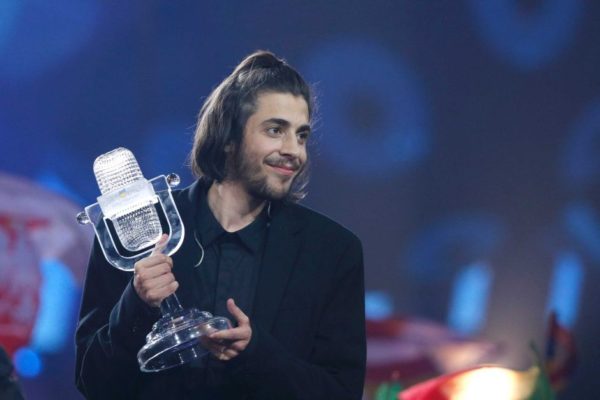 Many people watch the Eurovision in awe and wonder and think to themselves: "I'd love to get on the stage". However, dear friends, singing is not the only way you can win at the Eurovision Song Contest. Oh dear me no. You can put your so-called knowledge to the test by actually staking some of your hard-earned pound notes (or Euro … or whatever) and try to make a few back. But, not everyone is up to speed with how to do this. And so, in an effort to educate and entertain, I've drawn up this little guide!
Where do I go and bet?
You can (of course) go anywhere you like on line, and there are loads of online bookmakers. But, if you want a reputable name you can trust (and not just Honest Jon Ola) we'd recommend you take a look at William Hill's list of markets here at Williamhill.com and see if anything takes your fancy.
What are odds Mr Phil?
Simply put, odds represent the chance – based on the amount of money placed on a song in total by everyone – that a specific song will win (or qualify, or come in the first four). The more money placed on a song, the shorter the odds will be. This is because bookmakers feel that people believe a given song has a higher chance of winning. If it does, it makes it a less attractive 'deal'. A song with hardly any money wagered is less likely to do well, because it suggests people think it isn't as strong. These songs attract higher odds from the bookmakers.
Still not getting it, then let's take an example.
Let's say we have songs from Lithuania and Sweden. In the Eurovision betting market, Sweden will have loads of money placed on it because Sweden tends to score highly. Lithuania won't because previous history hasn't favoured their songs. You might see Sweden at 2/1 (where one pound bet gets you two back if they win) and Lithuania might be at 50/1 (one pound bet, gets fifty if they win).
You do, of course, get back your original outlay as well if you win. If you lose you get nothing.
In some markets, you see odds that look the wrong way round. This is because Mr Bookmaker thinks that something is so certain to happen that, as a business, they can't afford to pay out massive sums on everyone that gets it right. They'd go bankrupt!
For example, If Sweden were 1/10 to qualify, that would mean that Mr Bookmaker thinks that its so certain that to do so, you'd need to stake ten of your own pounds to win one of theirs back on top of your stake. Low risk for you. High risk for Mr Bookmaker.
What are the different types of bet?
Pretty straightforward this one. There are loads but the simplest ones are …
Win – You pick the song that will win the whole shooting match (or Semi-Final).
Each Way (sometimes called place) – You think a song will finish in usually the top 4 places. Be careful though – because you are betting that the song finishes in the top 4, the chance of this happening is higher and your odds are lower, and you may only get a percentage of the potential win for songs placed second, third or fourth.
To Qualify – You're putting money on a song that will finish in the Top 10 of the Semi-Final and, therefore, progress to the final. Again with 10 out of 18/19 songs qualifying there is a good chance that you would get it right, and Mr Bookmaker usually thinks it's a high risk. This means odds are usually very short.
Remember though to have fun and gamble responsibly. Don't you dare bet any more money than you can afford, or I'll send the boys round.