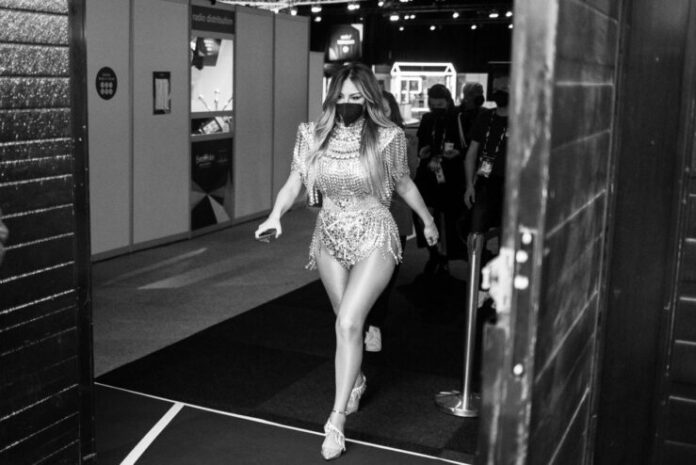 Albania now, and hopefully it'll be a bit warmer in the Ahoy arena for Anxhela Peristeri than it was outside in Tirana in December for the Festivali I Kenges. This may even bode well for some shirtless dancing boys, though if she has some, I hope they've had a costume glow-up since being selected. Bacofoil blankets are not the most flattering of garments.
Here she is. I regret to inform you here are no dancing boys, not even some in shirts. But after about 10 seconds you realise she doesn't need them. This is stunning!
She's solo on the stage and she commands it. We already knew she is a cracking singer, and her voice here does not disappoint. Such power!
She's another who's opted for a fringed, blingingly-beaded leotard, this time in silver, and to complement her vocals the drama is provided by lighting and backdrop. She has a bit of interaction as a red circle appears behind her at the swish of her wrist; a burst of blue plumes of smokes is eye-catchingly beautiful. She even gets a smoky, cloudy, red back-lit Fuego silhouetted strut moment, that will be a fan-pleaser.
Anxhela has done her homework and she's clearly put the time in on this. Bravo, Albania, this should be a comfortable qualification. I was hoping to be pleasantly surprised today but this has exceeded my expectation.
Monty x
Image Credits: EBU / Andres Putting.