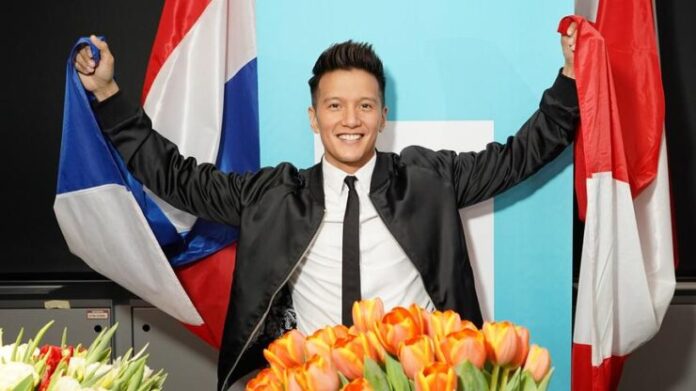 I believe that the pre requisite for this rehearsal is communal singing of this classic, no?
The Eurovision song contest is supposed to be a showcase of talented singers through the medium of television to an audience of millions. Today, an audience of 269 saw Vincent Bueno blast the living **** out of 'Amen', a song which I was not sure the contest needed.
Boy was I wrong! He is tearing his heart out on stage with very little to help him. The backing vocals do not come in until after the chorus the second time round and, by then, you are already enveloped in his talent. He doesn't often look to camera but, when he does, he's in pain emotionally, and ripping his heart out. You do just want to go and hug him and tell him it's going to be alright.
This is a song and performance that sums up good Eurovision – it can be all about overblown mcguffins like Mr Rida and golden glittery fire curtains too, but at it's heart, it's a song contest. This is one hell of a song performed intimately and powerfully on a big stage.
This is a live contender for a surprise result.