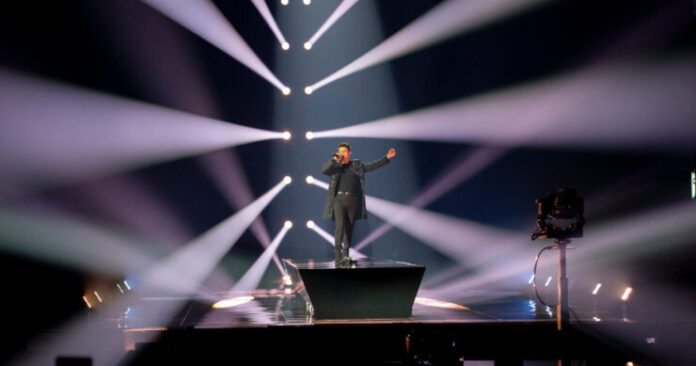 Austria kicks off the afternoon, and it's our second Amen of the Contest. From the preview videos it's the one I prefer, but I think this needs to wow on stage.
Vincent is on a raised plinth that comes from the back of the stage forwards. He's backlit by a series of beam lights that looks really nice in the head-on shots. The camera angles do much of the work here, framing him at the very edge of the shot in profile at times.
Apart from a stroll forwards Vincent is largely static, though emotive, not just stood still. He's wearing a long black jacket that has sequined edges. I know it's a stage costume so they've zhuzhed him up a bit but given the sombre theme of the song I don't think he needs to augment it with any bling. A plain outfit would be more in keeping with the mood.
I think Austria has done a good job with this; it's simple and quite powerful, but it's not a wow moment, which means I think he'll have to say his Amens and hope his prayers are answered. They could be; it might be just good enough, but I think it will be a nervous wait when the names are called next Thursday, and Vincent's may, or may not, be among them.
Monty x