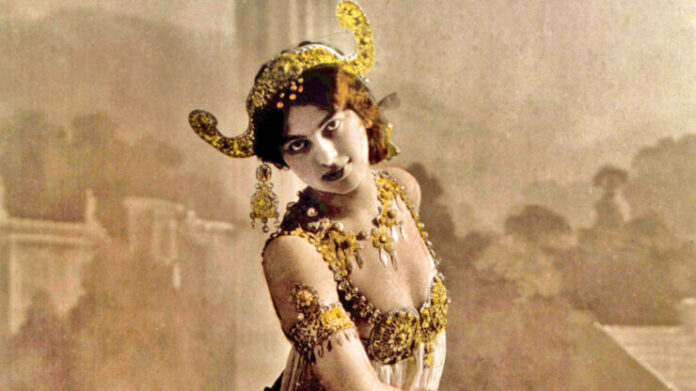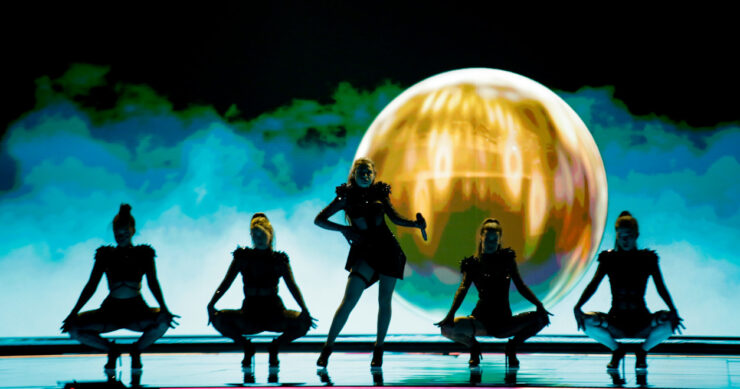 The second the feed clunked into life on my left hand screen here at OnEurope house you know this could be nothing other than Azeri.
My big issue with this is the subject matter – Mata Hari – being someone that Efendi knows nothing about and yet is singing a song about her, as though she is some sort of heroine and, in some ways, she is. I'd love to ask Efendi what affinity she has with the subject matter of the song though.
Visually this has almost everything. King Cobras on the background, a ball of fire at the end morphing into the all seeing eye. A Turk-Azeri fusion of those weird off-tune pipes that I am sure have a real name but I cba looking for it and it has the (trademark) "Turkish screen" effect that anyone can find in some Turkish baths – or Azeri ones. It has choreography as well but it doesn't look or feel natural.  It's almost as though someone has got five people together in a room, clapped their hands and said "Dance, women, Dance" at them. When they bend or move a joint, I'm surprised that one of them doesn't go "ooh at my age I shouldn't be doing this.".
That wooden feeling extends to Efendi as well. It's clearly been staged and performed at some camp in Baku to within an inch of its goddam life, probably under pain of deportation and a walk of shame, but that's its intrinsic problem as well. Everything looks *too* formulaic and descriptive. It ticks every box that someone who has landed from Mars would want in a Eurovision song – apart from the fact that lots of other people today do it better.
No problems with the vocal though, as you would expect, and no dropped notes but it looks tired on screen. It's not fresh and new and in your face and etc…  or good. I think the phrase is: Efendi's performance comes across as a great big ball of meh and that's not enough these days.