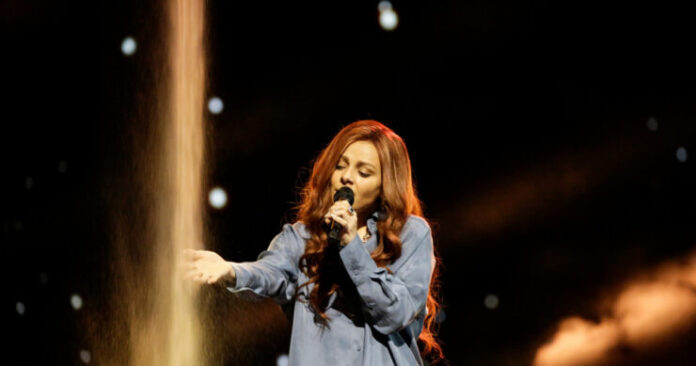 I'm looking at the Bulgarian rehearsal and I know what it's supposed to be. It's supposed to be Victoria telling a story laced with emotion. She is also supposed to be pouring her heart out. Other people in the virtual press centre and beyond (whose opinions I trust) tell me that is it. So it must be.
I don't see any of that. I see a woman on what passes for an asteroid (I originally was going to say Mars-scape) spinning through space. It's actually really effective on screen, as it makes her look vulnerable, which matches the lyrics. But when I concentrate on the voice, I hear what the adults sound like in Charlie Brown for the full three minutes … and I guess that's not the intended effect.
It's going to qualify without a doubt because Semi Final two is more open and It'll have its constituency but for me it's just a three-minute whine that, whilst its sung well, doesn't pull at my heart strings as it should.