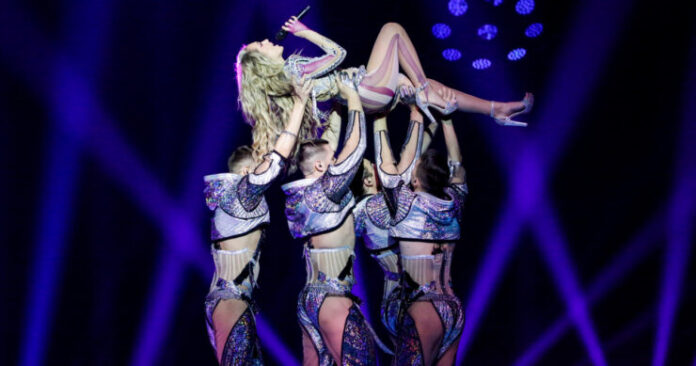 For reasons that I want to keep to myself,  everytime I see Albina I want to play this
There – so you don't have to!
Vocally Albina is singing a lot better than she was on Sunday.  She hit all of the notes in the right pitch and the right order, more importantly, and it looks really good.  My only worry is whether or not its going to score the 80-odd points that its going to need in order to go through to Saturday and I'm not sure.   There is a lot to like but there is also a lot to like around the rest of this Semi Final and I just don't know.
Qualifying? : Maybe
Image Credits: EBU / Thomas Hanses .