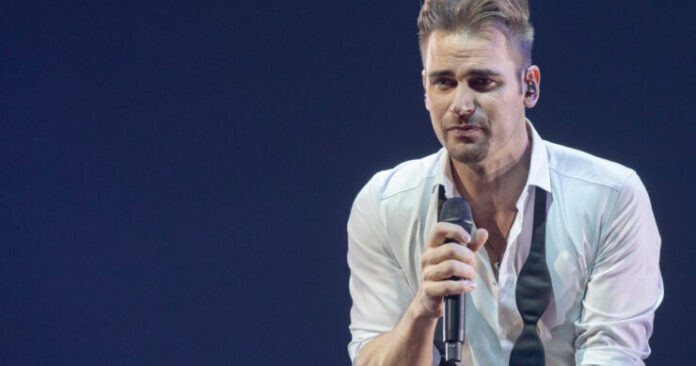 Uku is probably going to be, at least in part, what Europe needs to see after the opulent excesses of Senhit immediately beforehand.  The audience has had its upper and now, to counterbalance that, they are going to get their downer.
The song is decent enough and Uku clearly knows how to sing and smoulder at the camera for all constituencies, but – and it would be a problem for anything that followed a 100% batshit song – is that Europe just won't be listening to his message.
They'll use the first 80 seconds of this song, for it is that long before it gets going, to recover from Senhit, and by that time they'll have heard Uku in the background, but just won't be listening.
On Stage it's all Uku-based, as you would expect, and he sings it very well. The stage graphics are pretty much like the preview video, with the water theme at the beginning.  It's just a very long three minutes for someone to focus on a good-looking boy in a crisp shirt, trousers and undone bow tie.
Don't get me wrong, this does nothing wrong. I just feel it doesn't do enough right to stand out after being trampled on by Senhit and her iconography.
Image Credits: EBU / Andres Putting .