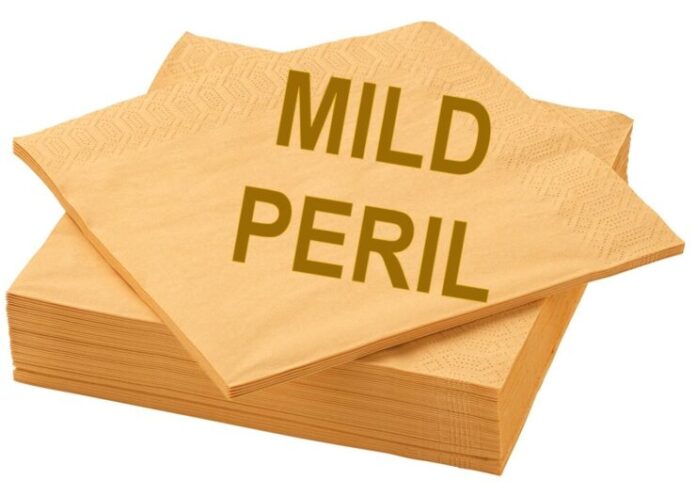 Hull! Oh! You! Roppp!!! It turns out that even a virtual press centre starts to get a bit claustrophobic when you've watched 937 rehearsal sessions over a run of 11,235 consecutive days, so I gave myself the day off yesterday to spend some quality time with my Scrabble anagram study, and ended up with a nice bunch of self-love nemesias. Hmmm.
The spotlight in Rotterdam for the last two days has been, of course, firmly on the direct finalists and the rump of semifinal 2, so what better moment to start thinking about who might be qualifying from Semi 1 on Tuesday?
Clearly, they all are, because they're all brilliant. Equally clearly, they're all NOT because the care manual is very definite that you mustn't expose the various national commentators to bright lights, get them wet, or feed them after midnight. The only way you stand a chance of achieving all of that is not to have a final which lasts for 7 hours. Sorry, I don't make the rules!
Generally I like to start by finding a couple which definitely aren't qualifying. That's more difficult this time round and I don't especially like some of my conclusions.
I do so want SLOVENIA to overcome all its disadvantages and come through, just for the sake of providing something to the final that isn't coming from anywhere else. It deserves to qualify, but trapped in between Lithuania and Russia in the Draw of Doom, I just can't see it defeating the running-order handicap.
IRELAND were just starting to persuade me in their final, final rehearsal runthrough that they're not sunk. If Lesley is up to the ridiculous amount of multitasking being asked of her, focuses first and foremost on delivering her vocals, looks reasonably carefree and styles out the odd blunder it's not out of the question. But I can't look at the 16 songs and find six that are clearly less likely.
At least one of the CYPRUS/CROATIA/ISRAEL/AZERBAIJAN axis of "Pop song. Girl. Dancers" isn't going to be making it. There's definitely not room in the final for all four of them. And I think the weakest of the four looks to be Israel. Cyprus has real momentum, Croatia have a smarter and sassier routine, and Azerbaijan is charting a slightly different course. No, I think we're losing ISRAEL.
Shockingly, I'm now looking at SWEDEN as being in mild peril as well. He's got to come out and charm a Europe which has just been bamboozled by Manizha and is about to have the curiosity of Australia to talk about. He's solid and professional, but I just don't think he's got enough impact to be remembered when it comes to ranking time.
That's all very negative and glum, isn't it? Let's look at some front-runners.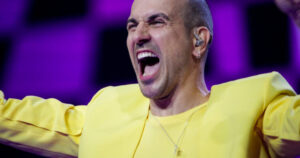 LITHUANIA are safe as houses. The Roop put on a really solid, memorable show – and Lithuania's recent qualifying record is remarkably solid for a fairly mediocre oeuvre. They nearly steered Run With The Lions into the final a couple of years ago, for heaven's sake! They're fine.
RUSSIA also only fail when they work really, really hard at it. Manizha does enough lifting in the first 10 seconds here for an ultra-safe qualification.
CYPRUS probably have the most momentum of the semi 1 songs after rehearsals. It's Cyprus-by-numbers of course, but it's absolutely the right flavour of Cyprus-by-numbers.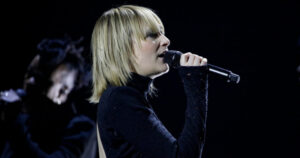 BELGIUM know exactly who they want to impress and exactly how to impress them. If I'm being harsh, indie-Euro-Belgium's stock has fallen quite a bit over the last couple of years with a couple of NQs, but I don't have a lot of doubt that they'll be continuing onwards this time.
UKRAINE are playing all the right cards, I think all constituencies will be impressed. Never mind the semi, it's going big in the final.
MALTA are no longer favourites to win the contest and, I suspect, rightly so – but Destiny's still a force of nature and getting through this bit isn't in any doubt.
Right, that's a top 6 and 4 that I have big worries over. That leaves 6 entries to squeeze into a 4 entry sized mug. Let me refresh my memory…
Australia, North Macedonia, Norway, Croatia, Romania, Azerbaijan are still parked on the worry seats.
I'm going to go out on a limb – I think AUSTRALIA have… a qualifier. I like what I've seen of their live-on-tape, and I think the sheer curiosity value of our first ever Eurovisionist never to stand on a Eurovision stage gives a really sympathetic backstory. It's got enough strength to sneak over the line.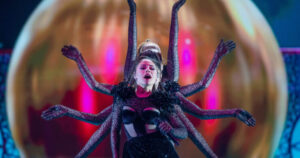 I'm going out on less of a limb by saying that AZERBAIJAN also have… a qualifier. I did worry that it wasn't looking especially sultry in first rehearsals, but it definitely was by second. I think she's fine.
I also don't think I'm too controversial in calling NORTH MACEDONIA for… a non-qualifier – but it's not out of the race, he has a voice and an easy charm that the professional jurors could easily fall for just as they fell for Tamara in 2019.
ROMANIA, I think, have… a qualifier. It's another one to think long and hard about, but I reckon there's a degree of artistry there that will impress.
So Norway or Croatia. Norway or Croatia. Pizza or roast lamb. Curtains or vertical blinds. Waistcoat or sweater. Eurotunnel or scattered showers. NASA or moths. La Traviata or biros. Buenos Aires airport or a penguin. Shakespeare's comedies or the general concept of tertiary education.
I really don't know. Shall I compare them to a summer's day? Albina is HOT, and to be honest Tix seems to drag on for an inordinately long time.
Fine, I'll qualify CROATIA, but I can't pretend I'm entirely happy with it and if you ask me again tomorrow I'll probably say something completely different.
I certainly hope that I'll say something complete different tomorrow, anyway, because I won't be running the rule over semi 1 tomorrow.
Right, so at the moment my 10 to proceed are LITHUANIA, RUSSIA, AUSTRALIA, CYPRUS, CROATIA, BELGIUM, ROMANIA, AZERBAIJAN, UKRAINE and MALTA, and if that's even close to being right, ik zal mijn hoed eten.
Jullie drinken bier en wij drinken de advocaat!