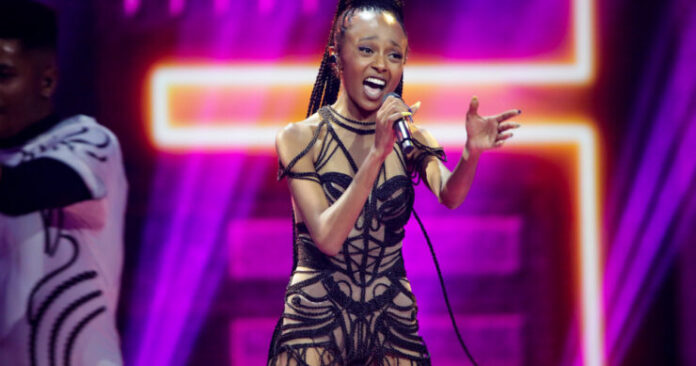 Well, if everyone else this morning needed to get the high notes right after a warm up, Eden certainly didn't need one. This song, remember, has high whistle notes towards the end, and on the second run through (the first we see) she hit them all, unlike other singers who needed all the time (and then some).
There was also a wardrobe malfunction. No, she didn't expose herself to the Tit Administrator (Ross), but her jacket that should get whipped off… failed to come off… cue a LOL from me at the satellite press centre, and a smirk and laugh from Eden about 800 miles away.
Eden did all her best work when it didn't actually matter. Mn the third run through, where everything looked and sounded spot on, and the tearing off of the jacket worked. On the camera run, the final one, things went a bit awry and Eden's voice was raspy and tired and it felt as though she had shoe-horned in one too many goes. Discounting that, and looking at the finished article, again this is a song that has polished up well and is seemingly in the shake up for qualifying.
If there is anything negative to say about this rehearsal, and I am struggling to find anything, it is that the neon light effect of the background seems a touch too overplayed in the camera angles, but that's really trying to find fault. Note-perfect, good-looking and well rehearsed. Well played – back in the game.