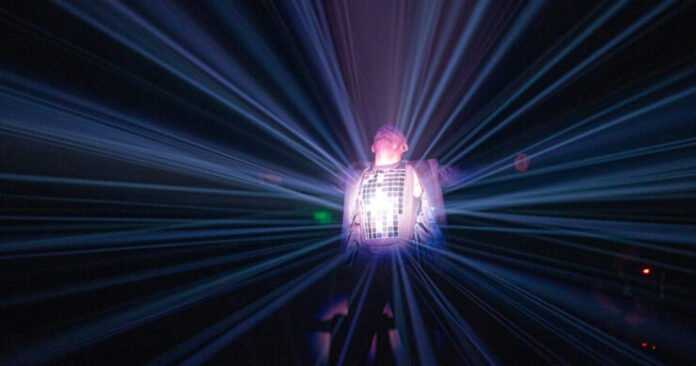 So I missed Australia. I mean, obviously she's not here, or rather there, but they did #OpenUp a 'room' in the virtual press centre and played a little backstage video from her 'live on tape' performance. The EBU has popped it up on their You Tube feed so you can see exactly as much as we all have there. Some interesting sartorial choices by Montaigne.
So let's move on to North Macedonia and Vasil, who has had to battle quite a storm to get here. I truly hope all of the hullabaloo that's played out around him, his identity and local geo-politics doesn't affect his focus now he's finally made it to Rotterdam.
If you haven't seen it, there's a great piece in UK gay lifestyle magazine Attitude, featuring an interview with Vasil where he discusses his identity as a gay man from the region. It's a powerful step for someone with a public profile in a less welcoming part of the world.
The song is sentimental, and it's staged with the kind of emotive chutzpah you'd expect. It's quite simple, with Vasil in a black suit, with an asymmetric cape draped from his right shoulder. The performance is enhanced with some visual overlays of light effects shimmering across his chest. At one point the effect on the backdrop creates the Macedonian flag in lights.
As the song builds his jacket is ripped open to reveal a mirrorball vest against which a spotlight is beamed to reflect back form him. The effect had most of the press room chat sidebar posting "Dotter!", a nod to the 2020 Melodifestivalen entry that used a similar effect, and of course the timely quip of "Dotterdam" fans were unable to use last year.
The power of Vasil is in his voice, and, as this is just a first rehearsal, he's understandably not yet giving it all. It makes the full impact difficult to judge as I feel it's this – and only this – that gives him a chance to make it to the final. The strength of the song alone, and the rest of this performance, don't feel quite enough.
Monty x