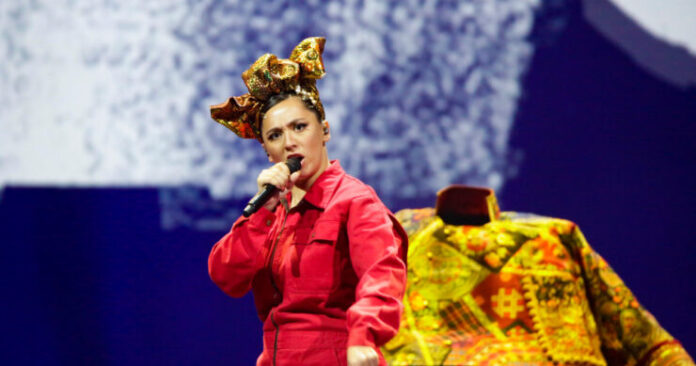 The main change here is that the backing singers have changed out of their casual clothes and are now dressed in gold tracksuits or smocks which looks good.
There looks like there has been some work on this one as well because it looks 100% better than it did the first time round (because that's what first rehearsals are for and etc..) there is  less mess and considerably more structure to this now and, just like Lithuania, it looks like a package and not just a collection of random ideas that happened to be set to music.
This is going to have a ton of impact now, rather than looking gimmicky, but it still takes the first 90 seconds to get going but by the time the chanting and the English kicks in, man alive!
As a side note,  Manizha seems to have changed her jump suit to just a plain one with words on the back. A minor change but I thought you'd like to know
Qualifying: Yes