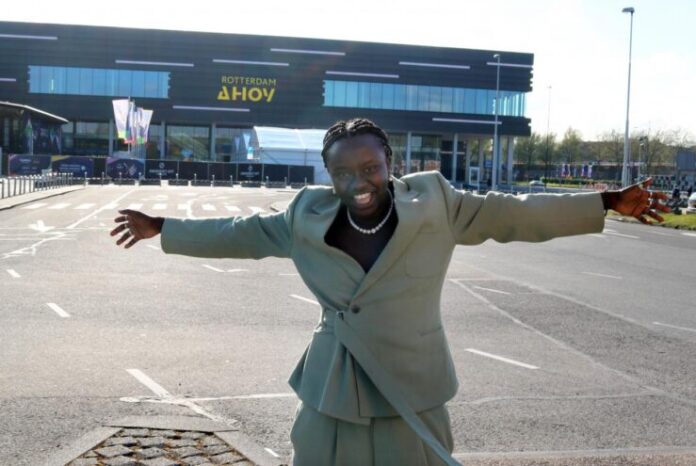 Trusse is still wearing old-lady red silk pyjamas with silver brocade elbow length gloves, and he's still a powerful singer. The song is still a safe option. The performance remains faultless.
But it passed me by.
There's nothing amiss here, and it's absolutely what I expect of a Swedish Eurovision song. But somehow it lacks personality – and given Trusse has it in spades, that's a big miss. The backing track overwhelms – there surely is so much playback on this one.
That said, it's what the viewer expects and what the viewer likely wants, so I can't see this failing to make the cut.
---
The Fanning Verdict
Sweden isn't going to break a steady run of qualification this year, but they need to move with the times. Not sure how much longer this shtick will work. I don't see this anything like a winner.