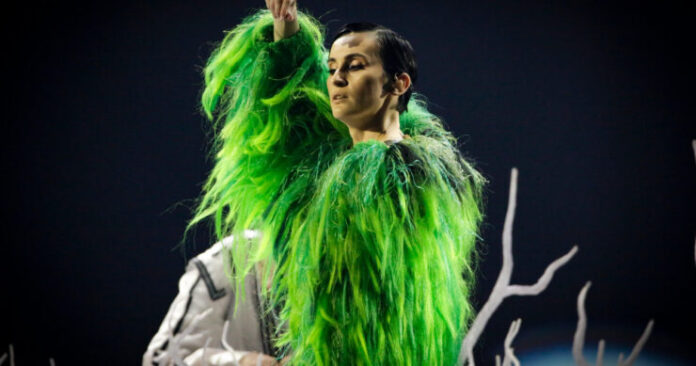 When I started this site almost half a lifetime ago I never thought i'd have to write this.
The Ukrainian rehearsal took place with a stand-in singer whilst the real lead singer is "unwell" and is having a PCR test through an abundance of caution. It still makes me shudder just reading back what I wrote .  I'm sure she's going to be fine and I'm sure it's not Covid-19 but a pandemic has no respect for a silly little song contest, despite all the good work on and off site Avrotros and the Dutch are doing.
If it is Covid, protocols are in place and the show will go on but, for today, let's pretend and write about the stand-in who might well be the Dutch stand-in they use at rehearsals prior to us getting to see them.  She was a credit to Go_A and everyone involved as she had learned the words, probably phonetically, and was a brilliant supersub.
Fingers crossed we get a live performance on Monday and Tuesday and not have to resort to a live-on-tape recording with the real artist holed up in their hotel.