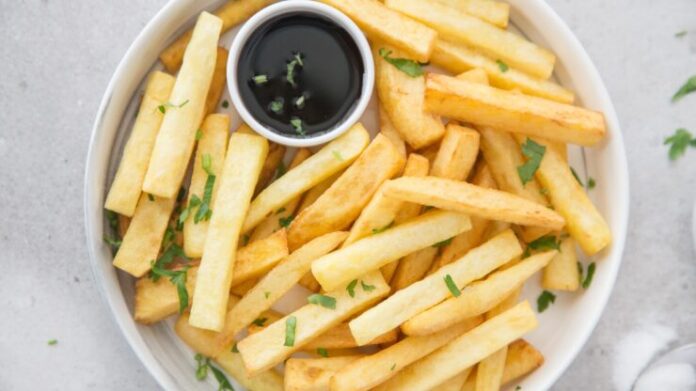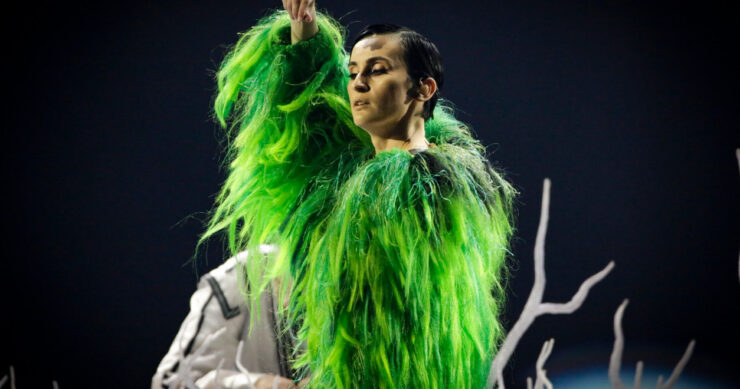 Why? Because they've just been pissed on by Ukraine. Any impact that Efendi's mincing about the stage would have had has just been drowned in a shower of excellence from Ukraine.
Yes, it's bonkers and yes, it's ethereal and yes, it's all of those other things that you say that Eurovision songs (that aren't schlager) should be – and that is its charm. 1944 won the contest by being all of those things too, remember.
Now I'm not, in any way, saying Ukraine can win this thing. What I'm saying is that was one of, if not THE, standout rehearsals of the day. High energy in all the right places, lead singer not putting a foot wrong vocally, whilst simultaneously looking disinterested works in this context. Removing any trace of the Chernobyl link also lifted things, and they presented us with a slice of turbo folk to be proud of.
It's not overblown, and builds nicely. The synths and guitars are also in shot, and when the beat drops, as I think the phrase is, things just escalate to another level.
Have I seen anything wrong with this?, nope not at all. What Europe are going to see is Go_A being themselves, something that the likes of Efendi (and others) are not doing. They are singing the song presented to them and written to win the contest. Go_A are being Go_A, with a song that, if what I read is correct, is just like their album.