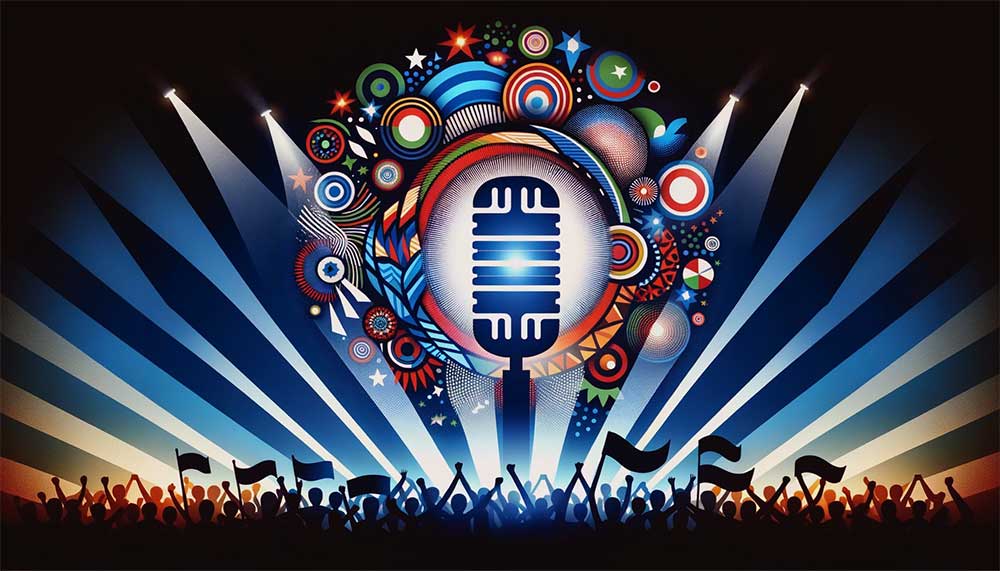 The Eurovision Song Contest 2024 is set to be the 68th edition of the Eurovision Song Contest. It is scheduled to take place in Malmö, Sweden, following the country's victory at the 2023 contest with the song "Tattoo" by Loreen.
Organised by the European Broadcasting Union (EBU) and host broadcaster Sveriges Television (SVT), the contest will be held at the Malmö Arena, and will consist of two semi-finals on 7 and 9 May, and a final on 11 May 2024.
It will be the third edition of the contest to take place in Malmö, which hosted it in 1992 and 2013, and the seventh in Sweden, which last hosted it in Stockholm in 2016.
Who's taking part?
Eligibility for participation in the Eurovision Song Contest requires a national broadcaster with an active EBU membership capable of receiving the contest via the Eurovision network and broadcasting it live nationwide. The EBU issues invitations to participate in the contest to all members.
For the 2024 contest, eligible countries had until 15 September 2023 to send the EBU confirmation of their participation and until 11 October 2023 to withdraw without facing financial penalties. The EBU is expected to release the official list of participating countries in November.
As of November 2023, 35 countries have publicly confirmed their intention to participate in 2024. Luxembourg is set to return to the contest 31 years after its last participation in 1993.
Tickets
Tickets will be available from the official ticketing website on Tuesday, 28 November, starting at 10 am Central European Time (CET). This time translates to 9 am in the United Kingdom, offering an opportunity for fans in different time zones to participate in the excitement. In New York, the sale starts at 4 am, and for Sydney-based fans, it's 8 pm.
Prices
First & Second Semi-Final – Evening Preview: 145-795 SEK
First & Second Semi-Final – Afternoon Preview: 145-545 SEK
First & Second Semi-Final – Live Show: 525-2395 SEK
Grand Final – Evening Preview: 525-2395 SEK
Grand Final – Afternoon Preview: 145-1385 SEK
Grand Final – Live Show: 860-3795 SEK
In addition to regular tickets, there will be a selection of VIP packages.