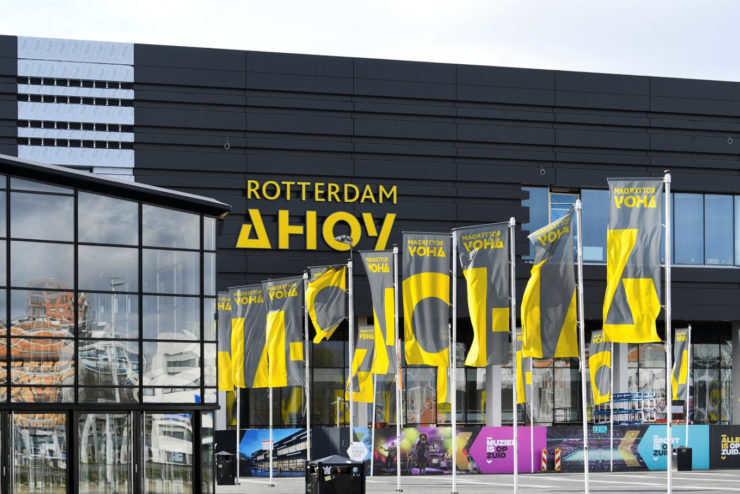 The Eurovision Song Contest 2021 is set to be the 65th edition of the Eurovision Song Contest.
The contest will take place in Rotterdam, the Netherlands, after the country won the 2019 edition. The Netherlands was due to host the 2020 contest, before it was cancelled due to the COVID-19 pandemic.
39 broadcasters will enter songs. The initial list included Armenia, who withdrew at the start of March during a time of internal political turmoil. Belarus were disqualified after twice trying to send songs that glorified dictator Alexander Lukashenko.
Organised by the European Broadcasting Union (EBU) and host broadcasters AVROTROS, Nederlandse Publieke Omroep (NPO) and Nederlandse Omroep Stichting (NOS), the contest will be held at Rotterdam Ahoy and will consist of two semi-finals on 18 and 20 May, and the final on 22 May 2021.
Running order
Chantal Janzen, Jan Smit, Edsilia Rombley and Nikkie de Jager (NikkieTutorials) will act as the on-stage presenters.
The organising European Broadcasting Union (EBU) discussed carryovers between the 2020 and 2021 contests, and several participating countries allocated the same artists who were due to represent them in 2020.
Rule change
On 18 June 2020, the EBU announced that pre-recorded backing vocals will be allowed for one year. The use of recorded backing vocals will be entirely optional.
Tickets
Dutch government ministers have given the green light for members of the public to buy tickets for the Eurovision Song Contest in Rotterdam next month.
What about Covid-19?
The EBU and Dutch Host Broadcasters NPO, NOS and AVROTROS are working on 3 scenarios for hosting the competition.
Read more about the 3 scenarios in this press release.