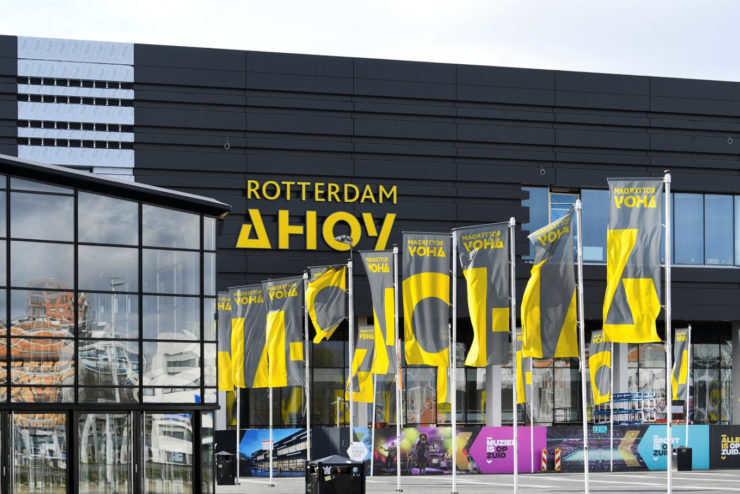 The Eurovision Song Contest 2021 was the 65th edition of the Eurovision Song Contest. Italy won with the group Maneskin.
The contest took place in Rotterdam, the Netherlands, after the country won the 2019 edition. The Netherlands was due to host the 2020 contest, before it was cancelled due to the COVID-19 pandemic.
39 broadcasters entered songs. The initial list included Armenia, who withdrew at the start of March during a time of internal political turmoil. Belarus were disqualified after twice trying to send songs that glorified dictator Alexander Lukashenko.
Organised by the European Broadcasting Union (EBU) and host broadcasters AVROTROS, Nederlandse Publieke Omroep (NPO) and Nederlandse Omroep Stichting (NOS), the contest took place at Rotterdam Ahoy and consisted of two semi-finals on 18 and 20 May, and the final on 22 May 2021.
Running order
Lithuania
Slovenia
Russia
Sweden
Australia
North Macedonia
Ireland
Cyprus
Norway
Croatia
Belgium
Israel
Romania
Azerbaijan
Ukraine
Malta
San Marino
Estonia
Czech Republic
Greece
Austria
Poland
Moldova
Iceland
Serbia
Georgia
Albania
Portugal
Bulgaria
Finland
Latvia
Switzerland
Denmark
Chantal Janzen, Jan Smit, Edsilia Rombley and Nikkie de Jager (NikkieTutorials) acted as the on-stage presenters.
The organising European Broadcasting Union (EBU) discussed carryovers between the 2020 and 2021 contests, and several participating countries allocated the same artists who were due to represent them in 2020.
Rule change
On 18 June 2020, the EBU announced that pre-recorded backing vocals will be allowed for one year. The use of recorded backing vocals was entirely optional.
Tickets
Dutch government ministers gave the green light for members of the public to buy tickets for the Eurovision Song Contest in Rotterdam.
What was the result?