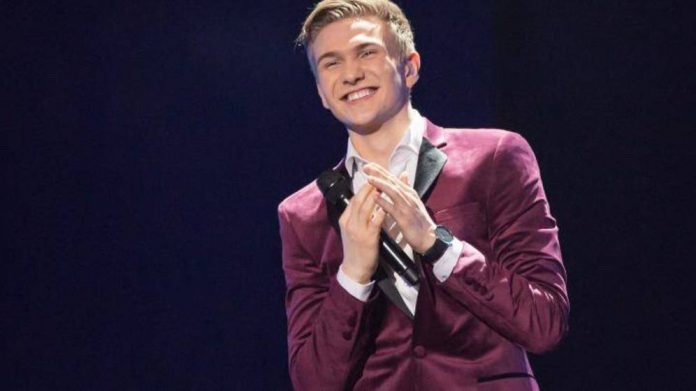 There are very few songs at a Eurovision that ellicit the following response from me, but this is one of them and I don't apologise for it.
"Fucking Hell Iceland, it's not 1994 anymore".
I also don't like calling people out by name, because it could backfire, but Thorunn Clausen has actually written this song and got a 19-year-old old blonde lad to sing it. She clearly hasn't followed the Eurovision for the last number of years because this song is so trite and written for Juries to lap up, it's actually sickening. Her bio says she wrote Iceland's entry in the 2011 Eurovision "Coming home" but this is a completely different beast.
It's about peace and love and it's just so boring and plodding and doesn't get going, and the person I really feel sorry for is Ari having to sing this shite – especially as his dream has been to sing at the Eurovision. He is clearly better than what is in front of him, but I suspect he's made a poor choice having to sing this one.
If this isn't stone last in that first semi final, I'll be surprised.
Phil's score  – NUL Points
https://youtu.be/nloweviD_90
Image Credits: eurovision.tv.