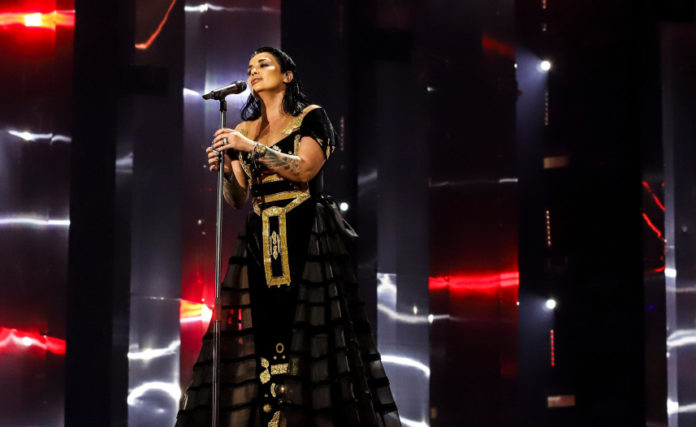 Next Thursday, Albania follows Russia onto the stage. And if you thought Sergey went big on effects, you ain't seen nothing yet. Unfortunately, the end result here was … slightly less assured.
Jonida, dressed in black and gold, clearly tried to emote from her plinth (she's tiny). Her vocals were hauntingly good and the backing singers added to the effect – this isn't an easy one to sing.
But then, out of nowhere, a huge eagle animation appeared on the background screens. It wasn't even a good animation and looked totally ridiculous. The kind of idea that probably worked better on paper.
I suspect that anyone who'd been enjoying the song and appreciating a reasonably decent ethnic number will surely spit out their drink at this point.
I hope they get rid of it because it's bloody bonkers and not what this song deserves.
Eagle or no eagle, I still think it's going nowhere.
Image Credits: Thomas Hanses.