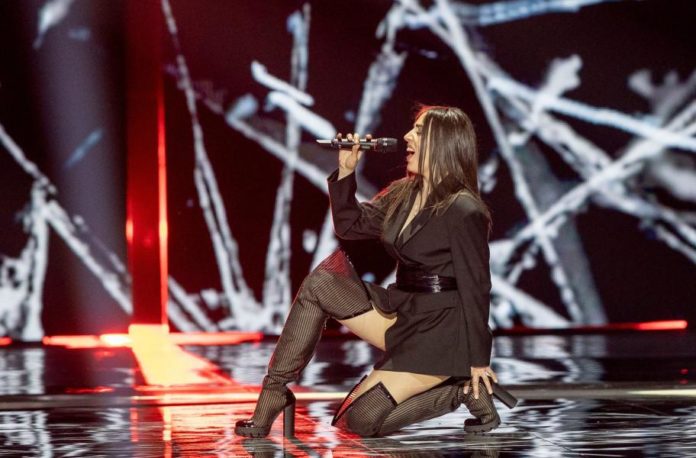 Srbuk was left alone on the stage in this performance, and the stripped-back look on screen suited the vocal to a point, but there is certainly an argument for having dancers (or backing singers) on stage to make her look less lost.
There was a lot of looking down the camera and being edgy, and giving it loads of attitude – which is what you need – but she needed to temper things by keeping the performance the right side of shouty. I remain unconvinced that Srbuk was doing that.  She looked to be trying to connect with the camera because she knows that's what she has to do, rather than it appearing natural.
The cracking glass effect on the backing screens and floor was timed to the music and looked really good, but there seemed to be too much black: black stage, black dress and black thigh length boots meant that the only bit of flesh on show apart from her face was a small gap at the top of her legs.  Very off-putting indeed!
Image Credits: Andres Putting.