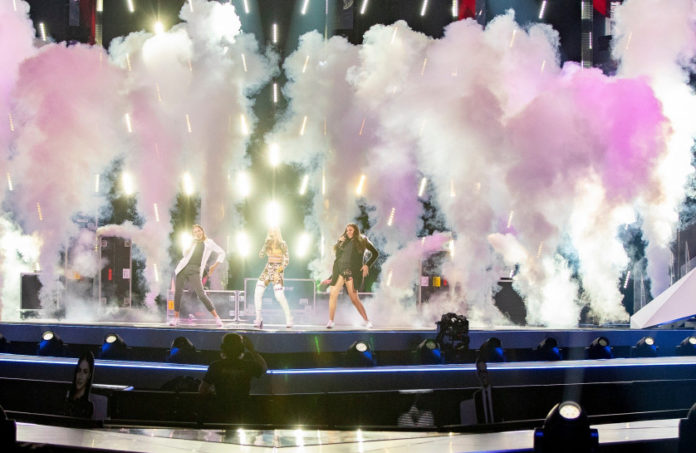 Who says I don't steal people's lines or thoughts?
ZENA – The Shouty Warrior Princess cavorted on stage like a kid … oh wait, she really really is a kid. The official biographer claims she's sixteen but an injunction of which we shall never speak again prevents further research.
She performed on stage in a dress that reminded me of those colour-blindness tests they used to do at school … or a test card gone wrong. As with so many of the songs this afternoon, the background was spinning like a top trying to distract the eye …. if you got past the start where the screens filled with an image of ZENA and a flying bird.
With this lot, though, the backing screen helped hide the fact that towards the end of the song she missed some of the notes and got very screechy. The song itself seemed to run out of steam after about two minutes.
It had the makings of a semi decent pop song – but she couldn't pull it off.
Image Credits: Andres Putting.