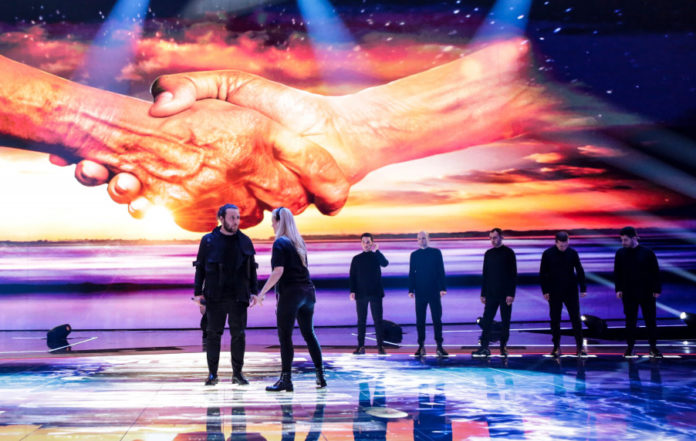 Where the actual fuck did this come from? 
Now, it's not going win any contest any time soon, but Georgian Television has done a number on this. It had everything: smoke, fire, a choir (not a rhyming couplet), a floor staging with a rickety old bridge … what more could anyone want?
Oh yes, how about the fires of Beelzebub with Oto descending with no return into the pit of misery? And boy, what a decent.
Oto complimented Georgian TV's staging with a stunning performance of this song. Now that it has context and a reason to be here, it looked and sounded the business.
Contest-wise, it now has a squeak of getting through to the final (as do most of the others), but you know what this does? It pisses all over the chips of the songs around it and as they shed votes, this might well gain them.
Image Credits: Thomas Hanses.