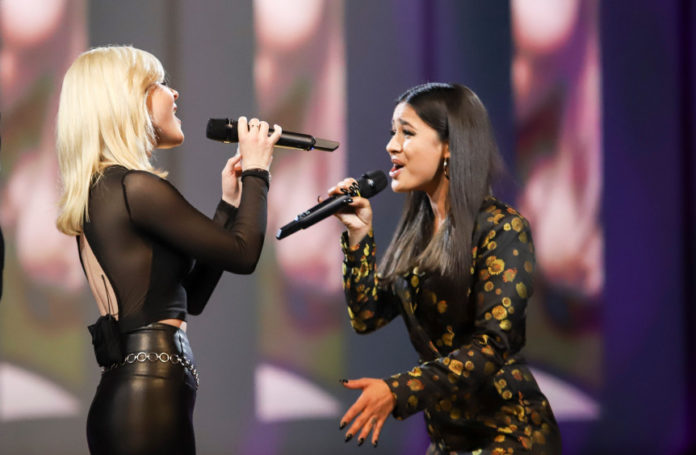 And the ones that caused such merriment among meme makers have vanished from the backdrop – as well as the faux sister photos.
This remains a dog of a song. It makes 'Falling' sound like a masterpiece. Staging-wise, there were absolutely no redeeming features. Nothing said: "Vote for Germany". All I saw was two women singing into each other's faces, and pretending to be sisters. The overall effect was dull and insipid.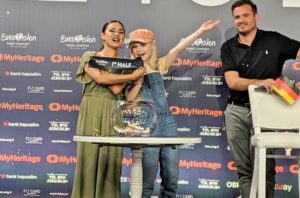 It was a difficult and long three minutes, and I couldn't wait for it to end. Which it did. Just not quickly enough.
My earlier thought that this is nailed on last was definitely reinforced this morning.
I can't see how or why anyone (jury or televoter) might award points.
Germany will sing in the first half of the grand final.
Completely stripped back from the other day. No more "sorry" on the stage, no more photos and videos of sisters, no more peace signs. An improvement. The "sorry" was a great meme though.
OGAE Australia
Image Credits: Thomas Hanses.