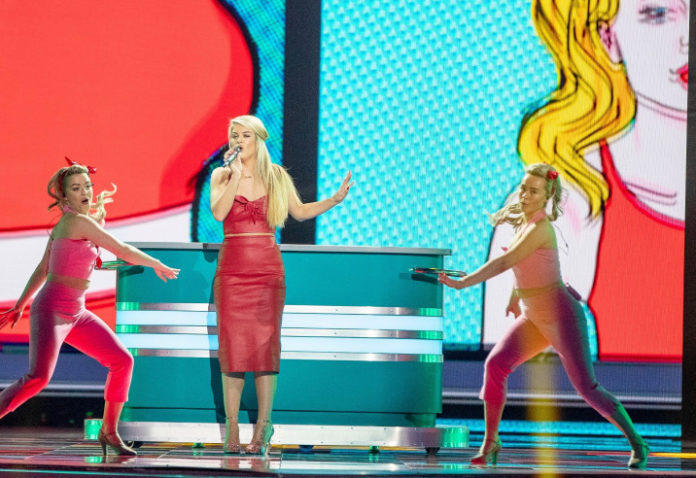 There were so many elements to the staging of Sarah McTernan's performance that it came across as overwhelming.
Thankfully, and perhaps surprisingly, the vocal wasn't the problem, but with so many things happening, you missed the song entirely.
Sarah was in a 50's diner: basically a single 50's diner table. The background screens showed Roy Liechtenstein-type art with all colours of the rainbow drawing the eye.
At one point, she tried to clamber onto a stool whilst singing, but someone had forgotten to set the props up correctly, causing problems all round.
The backing dancers were called up to move around the props near the end of '22', twirling the table while Sarah (again) climbed onto a plinth.
There were too many wide shots designed to showcase the stage at the expense of the artist.
When you compare it to Armenia that went right before this, you see the difference between professionalism and unfortunate amateurism.
One or two less tricks would help this a lot.
Image Credits: Andres Putting.