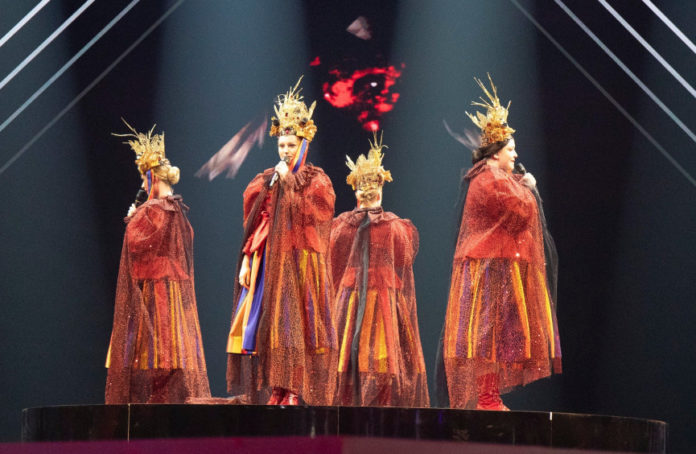 Being from the UK of Stuff, this made me think of Maypole dancing … but without the maypole or the movement.
It's very hard to describe a performance when very little happened on stage! I can confirm the girls tipped up in red housecoats and multi-coloured skirts, there was a bit of hand movement and clapping … but, for me, nothing to grab my imagination – and that's likely going to rub off on the televoters.
The diaspora will lap this up, but is there anything remotely votable about this song?
Not really no, and I can't see the juries erring on the side of it being well-written and modern (and all those things they are advised to use as criteria).
Qualifying? No
Image Credits: Andres Putting.