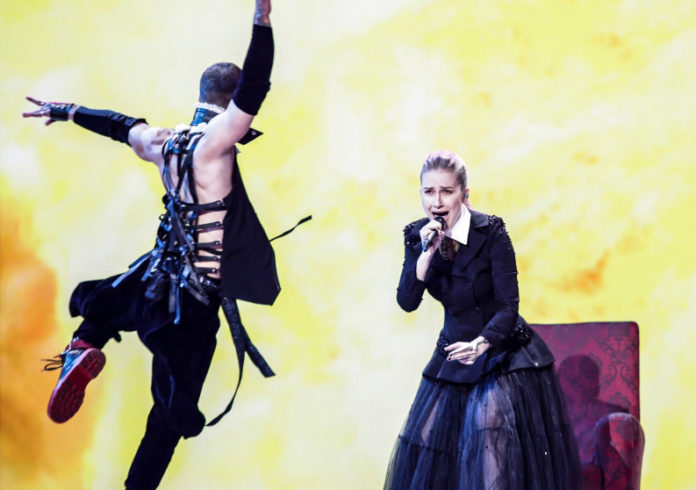 Romania doesn't seem to have changed a great deal from the rehearsal we saw a few days ago. It all seems very ethereal and dramatic and Ester is doing her very "special" one hand dance which looks a bit silly.
For me there are too many overhead shots and effects in this and the song and performance seems to lose something when the camera is flitting between Ester and Overhead.  And on the last run through they even stick Pyro on and it all looks messy as well.
My difficulties with this song are what it's trying to be (vampire vibe) and the fact that the song plods towards the end and when you get there you are glad that it is over and what is on the screen is almost irrelevant.
Are there enough votes in vampires? – Not so much.
Qualifying? – NO
I'm actually quite liking the dirty white blues in the verse bits here, but the presentation is all a bit messy, and the chorus is a sparse plod. They should have stuck to the simplicity their national final show.
EUROVISION APOCALYPSE
Image Credits: Thomas Hanses.