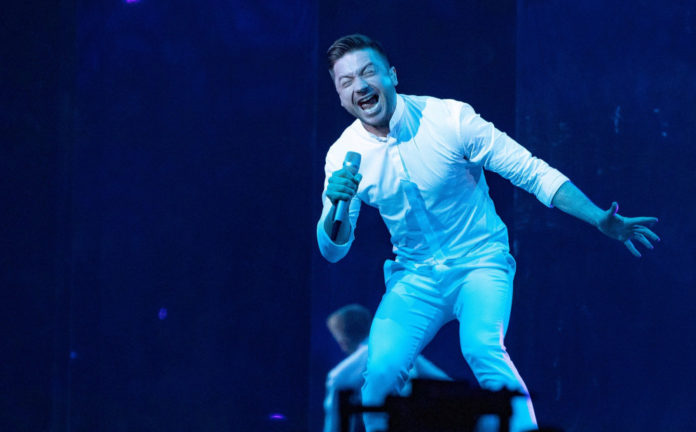 OK, let's break it down: Sergey and Kirkorov have produced a package that could well be irresistible.
Compared directly with any of the three that went before, it made them look like amateur hour at the local karaoke bar.
From the moment Sergey stepped on stage to the end of the song, I was engaged. The mirror/screens behind show multiple Sergeys (dream or nightmare, your choice) and he interacted with them in such a way that it didn't look silly or overblown.
He did, though, need to be tighter on one of his cues when the plethora of Sergeys appeared, but that can be rectified easily enough.
The backing singers (not in shot) complimented Sergey's vocal and I don't think any of them were carrying him.
This has top 5 written all the way through, and even has a chance of being top 1.
No notable changes. It really is lacking pace and drama. Hasn't evolved as much as one would hope.
ESCTips
Qualifying: YES YES YES
Image Credits: Anders Putting.