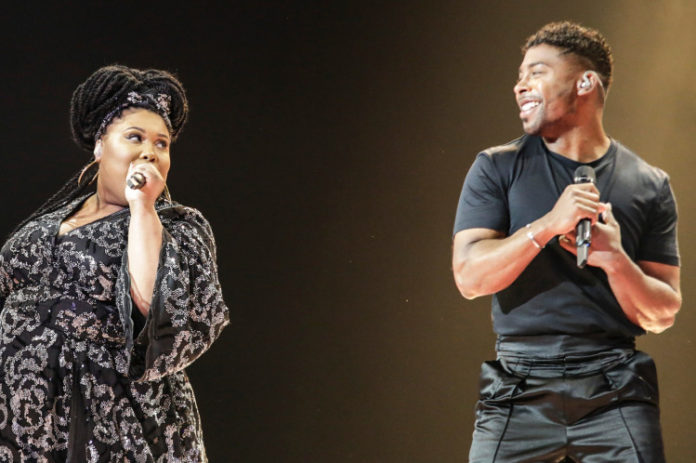 So, before the rehearsal started the question posed around the Press Centre was: "Is Sweden polished enough to challenge for the win?" I mean they seemed to be after their first rehearsal … but this one should really count.
From his first run-through, John sounded absolutely excellent. The vocal mix of the backing singers (which was a touch tinny last time) was spot on. There have been a couple of tweaks: you can now see the backing singers in shadow in the background earlier in the song rather than them appearing in the second verse, and there does seem to be a touch more dry ice on stage.
Overall, the effect of the minor tweaks seems to work and the Press Centre went mad for it on the first run-through.
Have Sweden tweaked enough to get to the top of the table? Perhaps, but nevertheless it's definitely up there
Is it qualifying? – YES
Image Credits: Thomas Hanses.