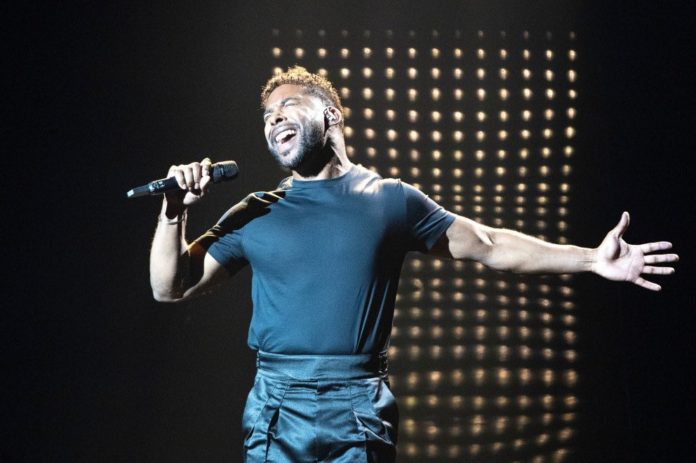 So, for reasons known only to the Eurovision firmament (and possibly Christer Bjorkman), the Swedes have once again secured almost the same staging used at the Melodifestivalen – including John's massive light stapler.
He starts on stage all alone, and his backing singers come on towards the end. As much as it pains me to say this, Lundvik has turned up with the finished article. This is no 'work in progress.'
This may have been an average winner of the Swedish national final, but today in Tel Aviv, it knocked the socks off anything remotely decent in this semi (including Luca).
Don't get me wrong, there are things to fix, but they're piffling little matters … like getting the right mix of lead and backing vocal, and perhaps getting the backing singers on stage a touch earlier.
'Too late for love' is definitely sailing through, and is clearly one of the ones to watch. What I saw was an average Melodifestivalen song ready to walk into the grand final.
And it might be good enough to go all the way.
Regular readers will know that unconditional praise for Sweden is far from the OnEuropean default.
Image Credits: Andres Putting.