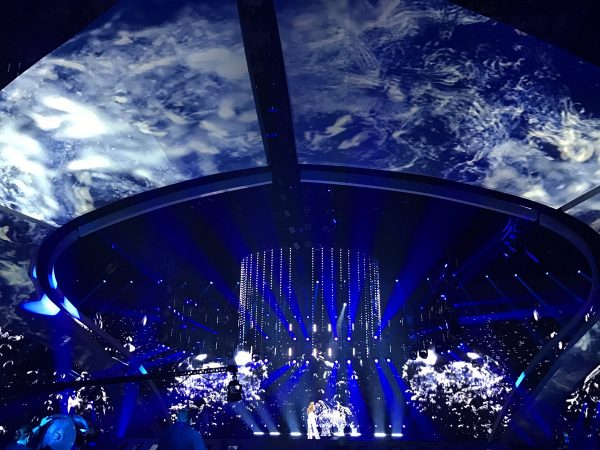 Well having just got here I am treated with Serbia.
My first impression is that it feels very familiar and Tijana doesn't appear to be filling the stage with anything, least of all backing singers – I appreciate it's Eurovision on a budget, but surely some performers need someone else on stage and this is one of them. It's crying out for dancers or a backing group or something in the first ninety seconds before you actually get a dancer that doesn't add anything to the performance.
She's also using the water motif in the background and the overall look is very "Russian", but you can't help but think that the first half is a bit flat. Also, as an aside, if this is her stage dress and it's just white and flowing, she doesn't half look good in it at 10am!