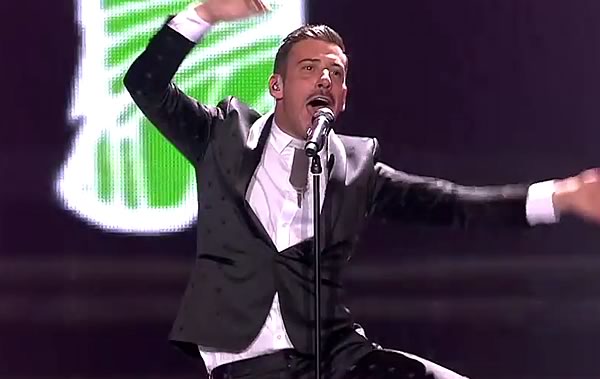 Yet again, if this doesn't win, then there is a problem with the whole voting system.
Perfect, absolutely perfect. It has all of the classic Eurovision ingredients in one massive lump. It's energetic, it's popular and should have Francesco getting the TV audience and juries eating out of the palm of his hand. It has the Monkey – that doesn't really need explaining but it will be in the 40 seconds that the commentator has before the song starts.
I'm struggling to see who this could lose votes to, and also trying to be objective. It's livelier than Portugal, more mature than Bulgaria, a better package than Sweden. Junk doesn't win SanRemo because the Italians care about it more than this contest, but make no mistake they have come here to win and they just well might.
Video courtesy of esckaz
From the official site
And as it happened from the Eurovision Ireland crew