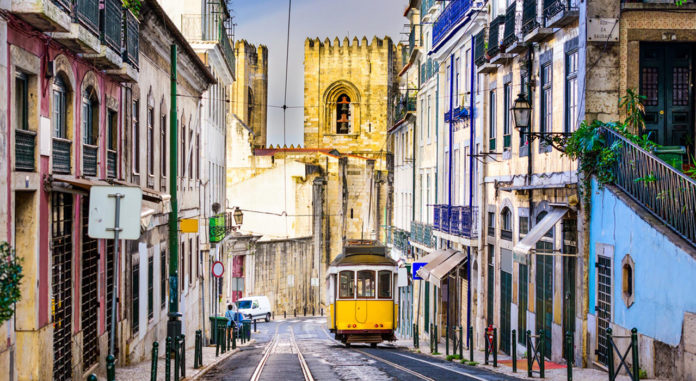 Good morning, good afternoon or good evening Europe! Very soon it will be "bom dia, boa tarde ou boa noite Europa" as we head to one of Europe's most beautiful cities and the home of the 63rd Eurovision Song Contest, Lisbon.
Excitement is building and the countdowns have been gaining pace quicker than a Channel Four game show of the same name! That Phil, Mo and Monty have been giving messers Whitely and Vorderman a run for their money, I can tell you bringing us to climactic countdown climax this week (otherwise known as Ukraine and the UK) as most of us "arrumam as nossas malas" (pack our bags) and head "para Lisboa!" (to Lisbon). It's going to be like that all fortnight everyone, little Portuguese droppings everywhere at no extra charge! Consider it a public service! 
Huge thanks to the guys for a wonderful countdown of the no hopers, the borderline qualifiers, the middlers and the surely top tenners. Take it from me, as someone who struggles churning out anything barely readable, there's more words in these countdowns every year than yer average dissertation. Obrigado pelo tudo.
On the town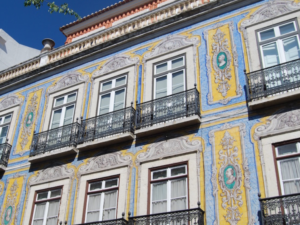 So Lisbon. Those returning are so excited to go back and those virgins amongst you are in for a treat. It's such a lovely city to wander around, explore, get lost in the intricately tiled streets. Find a rooftop bar to take in the views of the castle and the Tagus and sample the delicious tastes of Portugal in its restaurants, cafes and bars. I'll not do a guidebook's job for it but just a few small tips and a flavour of the city here to get you in the mood. Call me a Lisbon regular, "quasi Lisboeta!"
If you've a choice, sit on the left hand side of the plane. The views are better on the approach no matter which runway they are using. If landing on runway 03, the northerly one (plane geek alert!), you'll get to see the whole city and estuary before the plane turns onto final approach. If landing on the southerly runway 21 you'll get to see the Parque Das Nações and the arena as you touch down. Don't despair if you're on the right hand side as you'll get some nice views of the Portuguese coastline as you fly down the country and, if landing northwards, will see the 25th April Bridge (likened to the Golden Gate) and the beaches south of the city on final approach. 
The airport is very close to the city centre and well connected by Metro, Aerobus (those with accreditation can gain a free transfer by Aerobus and city tour at the welcome desk) or taxis. If there are two or more of you, a taxi should be fine as only ten to fifteen euros maximum. Uber works well there too and the pick up point is to the right out of arrivals and up the escalators to the departures level, then left outside across the drop off lanes to a small parking area (at least it was last year!) 
Arrival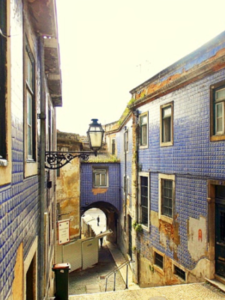 If arriving by taxi, you'll most likely do so via the Marques de Pombal monument leading to the beautiful tree lined Avenida da Liberdade. This leads to the downtown areas Restauradores, Rossio and Baixa Chiado (effectively the downtown metro station). Here you'll find large squares and monuments, the shopping district and a host of the more touristy restaurants. The imposing Castelo de São Jorge overlooks the riverside district from the left whereas overlooking from the right the Bairro Alto district with its warren of narrow streets, cocktail bars and Fado restaurants. It's a delight to just wander these streets, take in the sights and sounds and above all colours of this stunning city.
Only the light
The light in Lisbon is different. The pastel shades of the buildings, the blaze of burnt orange roofs covering nearly every building mix beautifully with the faded blue and white wall tiles (azulejos) adorning many older buildings and the cobbled street pavements. The riverside district ends with the Praça de Comercio and will house the Eurovision Village and should become a real focal point for the Eurovision visitor and Lisboeta alike. Hop onto one of the traditional yellow trams to see more of the city, the circular 28 route is a particular delight and takes in the castle area and Alfama, the start point I believe is in Praça do Martim Moniz.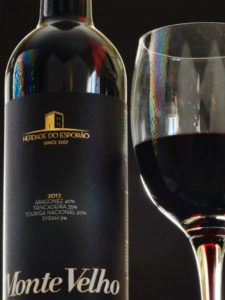 I find I'm rarely ripped off in Lisbon save for perhaps the prices in the more touristy restaurants around Restauradores, Rossio and the Coliseu dos Recreios. As a rule of thumb, if they're inviting you in with photos of the food then steer clear. Find more local places off the beaten track and your wallet will be glad of it. In many Portuguese restaurants, bread cheese olives and fish pate is brought when you sit down and charged if consumed so just politely decline those you don't need. My heart soars at the price of the wines in Portugal where bottles are rarely over 10/15 euros in restaurants and in supermarkets can be 3 to 5, and it's not paint stripper I can tell you! Leave room in your bag to bring back a box of wine, less than 10€ for 5 litres, cheaper than mineral water really! Are you now appreciating why I love it so much.
Out and about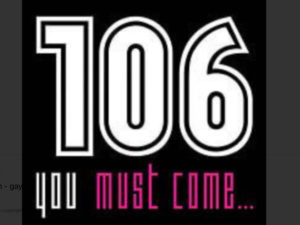 If you can pull yourselves away from the riverside Eurovision locations (and you should!) then Príncipe Real is a delightful neighbourhood. It sits between Bairro Alto, the botanical garden and the Rato Metro station and is where you'll find the gay bars and clubs. Bar106 (Rua da São Marcal 106) is English and Portuguese run and has been going for over 25 years, here you'll find a friendly welcome and information on what's on and where in the neighbourhood. During Eurovision week they will be open from 7 (normally 9), showing the live shows and, I've been told, that they will be selling fast track tickets to Trumps club (no queueing), a short walk away (Rua da Imprensa Nacional 104).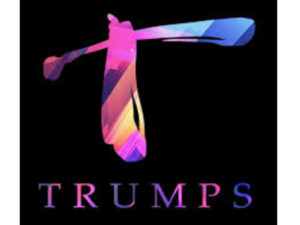 Trumps is the biggest gay club attracting a young and lively crowd on weekends but opening its doors every night during Eurovision week and showing the live shows with Eurovision music and shows. Another highlight is Finalmente, a much smaller club but a Lisbon institution 42 years old with nightly drag shows at about 3am. They have done Eurovision songs for years so I'm expecting lots of drag Eurovision in Finalmente in May! Perfeito (perfect)! 
So it's All Aboard now isn't it? How exciting! Hoping to see you all soon in Lisbon for a coffee and a custard tart, or a cooling Superbock cerveja or even a box of wine! Saúde! Hic! 
Jody
Your Eurovision rose..