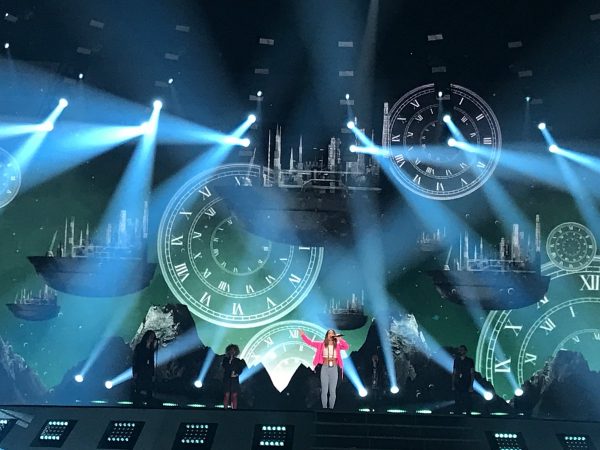 Twitter thinks Lindita could do better. Maybe she's not a morning person, perhaps she wasn't quite ready to jump the queue and take Isaiah's spot, but those reporting back suggest a few dodgy notes dropped this morning.
But let's not forget this is the technical run through – it's for the cameras more than us. Best performances should always be saved for later. All too often we've seen performers hit it hard at their first run through, only to stumble later.
And also, let's wait and hear for ourselves.
Many elements from the video float around the screens and the staging feels strong. Again, like Tamara, this isn't the strongest song but even given the weaker starting field of this heat, she may still get to hit those high notes come the final.