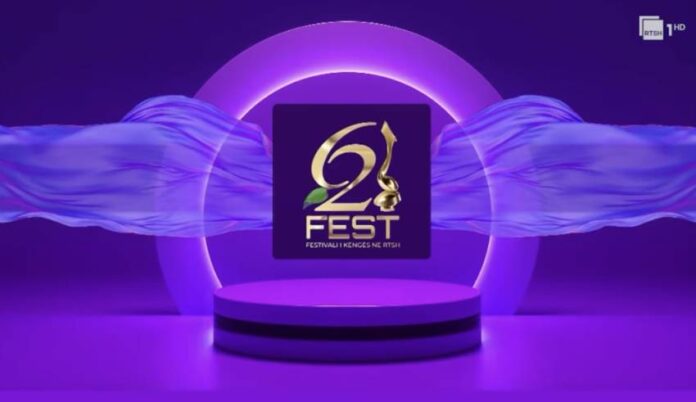 The Festivali i Këngës is a regular Eurovision Christmas treat (for those who celebrate/mark the season). Organized by Radio Televizioni Shqiptar (RTSH), the 62nd edition will take place from 19 to 22 December 2023 at the Palace of Congresses in Tirana, Albania​​. The event will be hosted by Adriana Matoshi and Kledi Kadiu, with Elton Deda serving as the musical director and Bojken Lako as the artistic director​.
Format
This edition of the festival will consist of two semi-finals on 19 and 20 December, followed by a "nostalgia night" on 21 December, and culminate in a grand final on 22 December​. A total of 31 entries will compete, with the winner determined through a combination of jury votes and public televoting​.
The jury, comprising 11 members, will select the finalists from the qualifying phase and ultimately decide the winner of the festival. In a separate process, the public televote will choose the Albanian representative for the Eurovision Song Contest 2024. This dual voting system was designed to balance jury selection with public opinion, although the exact ratio of jury to public votes has varied.
Background
RTSH opened the application period for artists and composers on 1 September 2023, with a deadline of 10 October 2023. Over 80 entries were received, and eventually, 31 artists were selected to compete. Notably, the selection panel was only informed of the applicants' identities after the selection process, marking a first in the festival's history to ensure a fairer outcome. In other news, this is the first time two poets have been part of the selection panel​
Participants
| Song | Performer(s) |
| --- | --- |
| Herë pas here | Andi Tanko |
| Nan' | Anduel Kovaci |
| Zgjohu | Arsi Bako |
| Zemrën n'dorë | Besa Kokëdhima |
| Esenciale | Besa Krasniqi |
| Mbinatyrale | Big Basta and Vesa Luma |
| Cdo gjë mbaroi | Bledi Kaso |
| Një kujtim | Eldis Arnjeti |
| Mars | Elsa Lila |
| Jetën n'Skaj | Erina and The Elementals |
| Melos | Festina Mejzini |
| Ti | Jasmina Hako |
| Evol | Jehona Ponari |
| 2073 | Kastro Zizo |
| Vallëzoj me dritën | Kejsi Tola |
| Pikturë | Kleansa Susaj |
| Përsëritja | Luan Durmishi |
| Cmendur | Mal Retkoceri |
| Vetëm ty | Martina Serreqi |
| Nuk jemi ne | Melodajn Mancaku |
| Për veten | Michela Paluca |
| Asaj | Olimpia Smajlaj |
| Unë | Olsi Ballta |
| N'Majë | Samanta Karavello |
| Dua të rri me ty | Santino De Bartolo |
| Boshatisur | Sardi Strugaj |
| Uragan | Sergio Hajdini |
| S'mund t'fitoj pa ty | Shpat Deda |
| Askush si ty | Stivi Ushe |
| Në ëndërr | Tiri Gjoci |
| Horizonti i ëndrrave | Troy Band |
Who's back for good?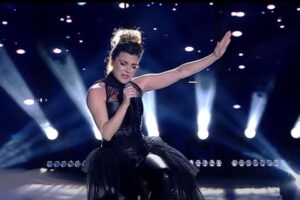 Elsa Lila, the winner of the previous year's festival, is among the returning artists. Her victory last year was significant because, despite winning Festivali i Këngës, she was not selected to represent Albania in the Eurovision Song Contest. Instead, the Eurovision representative was chosen exclusively through televoting, resulting in Albina & Familja Kelmendi representing Albania​
Kejsi Tola, another returning artist, previously represented Albania in the Eurovision Song Contest in 2009 with the song "Carry Me In Your Dreams".
However, she and Samanta Karavella withdrew from this year's Festivali i Këngës competition.
Their withdrawals have sparked a debate within the music community and among fans, leading to speculation about the transparency and fairness of the festival's proceedings. Some rumours suggest that these withdrawals were due to the perceived predetermined nature of the competition, with Elsa Lila being rumoured as the predestined winner, although this remains unconfirmed​.
Other returning artists include Besa Krasniqi, Olimpia Smajlaj, Kastro Zizo, and Besa Kokëdhima, who has also participated in Romania's Selecția Națională​.