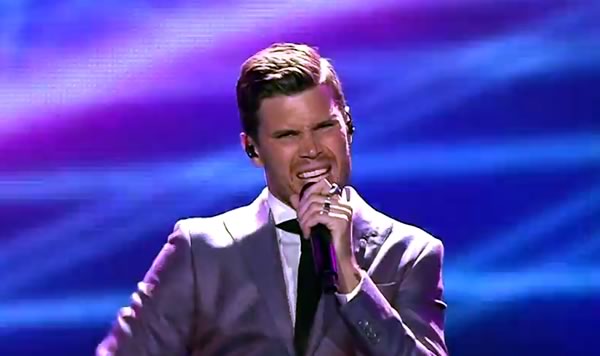 So day 102 in the Big Eurovision house has started with a bit of Sweden.
Fans will tell you that Robin is the Messiah, and the song is the best thing since sliced bread. If I was a normal televoter I would be looking at someone that is doing the "gimmick" thing to death. It also looks wooden and choreographed to within an inch of its life. The song itself is very repetitive – almost as though the writers gave up with what they were trying to do.
If you have seen the MF performance, you'll know what's coming but I am sure that the real public won't vote for this just because it's Sweden. I'm sure it's going to be to the qualifying but other than that…. it's much of a muchness.
Video courtesy of esckaz:
And from the official site …