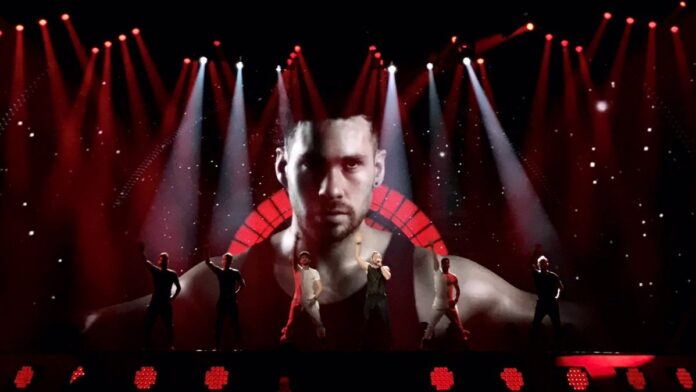 This is pissing the HELL over Estonia's rehearsal. This is prepared, this is how to hit your marks, this is how to choreograph simply and effectively.
Imri's song is not the most subtle performance of a not very subtle song, but it looks excellent and that's the vision part of the contest's name taken care of. Imri may be a touch wooden, he may not be able to say the word "Alive" without saying the last "e" but by God, he can perform the backside off this song. His dancers that come onto the stage add to – rather than take away from – the performance, because they are not overpowering.
The issue though is that Imri isn't hitting all the high notes with any confidence, or indeed with any regularity and that could be its downfall … but as a package it's totally there.