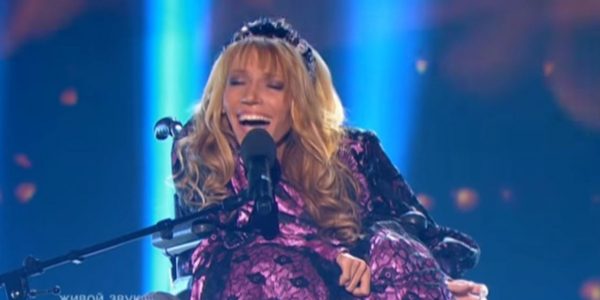 After weeks of back and forth, the question of Russia taking part in the 2017 Eurovision Song Contest has been decided: Julia Samoylova won't sing 'Flame is burning' in the second semi final on 11 March. And neither will anyone else.
A statement from Russian broadcaster Channel 1 today repeated their position: having Samoylova perform over a satellite link was unacceptable, nor will they replace her with another singer. Their statement went further. They said they would not broadcast any part of the contest.
Shortly afterwards, the EBU issued a statement that confirmed the country will no longer be eligible to participate.
Frank Dieter Freiling, Chairman of the Eurovision Song Contest Reference Group, the event's steering committee, said: "We strongly condemn the Ukrainian authorities' decision to impose a travel ban on Julia Samoylova as we believe it thoroughly undermines the integrity and non-political nature of the Eurovision Song Contest and its mission to bring all nations together in friendly competition. However, preparations continue apace for the Eurovision Song Contest in the host city Kyiv. Our top priority remains to produce a spectacular Eurovision Song Contest with our Member UA:PBC in May."
More next year?
When this storm first blew up, Russian TV said that if the Ukrainian authorities denied Julia a place at the 2017 contest, they would send her next year. Ukrainian law does not simply ban her from entering the country, it bans state TV from broadcasting any performance she gives. For the next three years. Were this ban not revoked, it would mean Ukraine being unable to meet EBU requirements and broadcast the show in full. Much as in 2005, when newcomer Lebanon refused to broadcast the Israeli entry, they'd have to sit it out.
Unless the EBU changes the rules …
Follow OnEurope during Eurovision week
Related articles