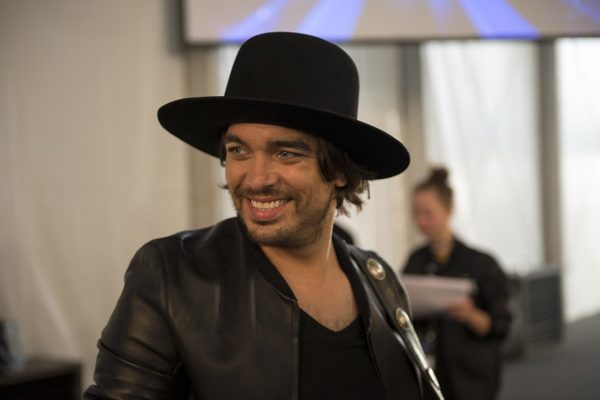 So, on a rather dull Thursday morning here in OnEurope towers, Dutch broadcaster AvroTros decides to release this cinematic masterpiece!
They clearly like to tease the poor Eurovision fans, but  – as they say in Through the Keyhole – the clues really were there.  The hat, the tattoos, the piano. It all adds up to one inevitable conclusion …
Weylon
Yes, that's right, the half of the Common Linnets who was a boy has decided to bite off the arm of AcrosTros and try his luck again on the Eurovision stage.
Not a lot else was revealed by the Dutch – so, we  presume that he is going to do all of the bells and whistles. He'll potentially sing and write the song.
He is, of course, a well-respected Dutch singer-songwriter. Born in 1980, his big breakthrough happened in 2008 when he took part in Holland's Got Talent (though presumably this didn't reflect well on the other nine provinces). Weylon got all the way to the final and finished as runner-up.
He is probably best known by Eurovision fans as the man who stood opposite Ilse de Lange in Copenhagen in 2014, getting the Dutch their highest placing since their win in 1975.
The pedigree, then, is there for all to see and hear, and it remains to be seen if he can do the biz a second time around!