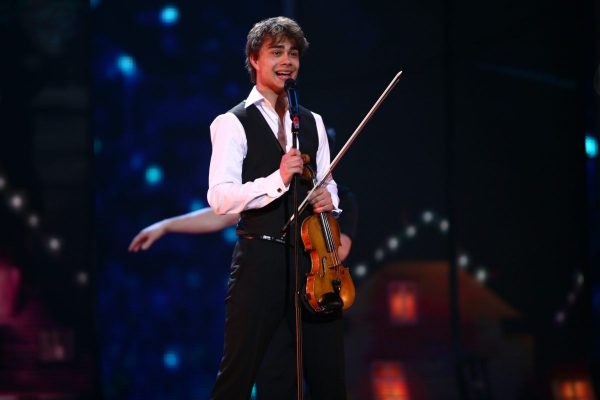 Firstly – we return from the Kremlin in one piece – in the rain, then proceed straight to SF2 ( Do not pass go – do not collect 200 Roubles)…
We were 4 rows from the front – which was good I guess.
The presenters are without doubt the most shambolic thing I have ever seen. They can't follow stage direction, the script is hideous and she has trouble READING her French lines, let alone saying them…
Anyway, enough of them – onto the songs … I'm gonna do this in the style of a Good, Bad and Meh Scenarion with a few words about each.
GOOD:
Norway – As you would expect but it seems to be losing a little something to my eye.
Cyprus – I feel dirrty saying this – but this seemed to go down well. Admittedly we were surrounded by Greeks
Greece – As Above
Hungary – I thought this came across really well in the hall. He still seems to be too easy going on the dance moves, but overall – very favourable.
Estonia – I had problems with this being in Estonian, but they seem to have fallen away somewhat.
BAD:
SLOVENIA – Jesus Christ this was awful. Probably not helped by the incompetence of the stage crew who could not put her props together, but she was so out of tune it was just – ugggh
Netherlands – This is soooo bad – it's almost good. This will probably qualify – but I need to rinse my mouth out with Chilli Vodka first.
Azerbaijan – There was just not enough good things going on here for this to be in the MEH category – It just looked messy and a dodgy qualifier to be honest.
Ukraine – Looked a mess – but I still think it'll do enough business to qualify.
Ireland – I didn't like it – they looked marginally better on stage – but I think that it is not qualifying.
MEH
The rest of them. It's a bit of a 'meh' year all round.
Image Credits: Indrek Galetin (EBU).