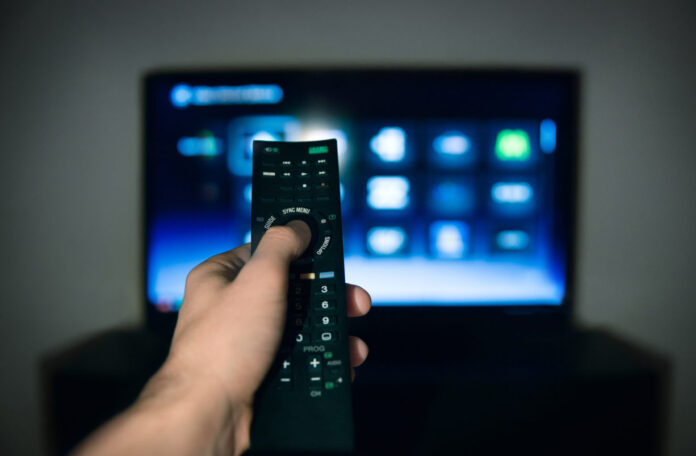 Hit or miss? Depending on how you look at the world, the EBU's glass is both half full and half empty. It's time for the OnEurope annual round-up of who watched where.

First semi-final
Obviously, the host nation did best of all, with the biggest Italian audience for any Eurovision show since they last hosted in 1991. Rai reported a 27% audience share – a higher number than last year's final and over ten times more than the 2021 semi-finals. The peak audience was recorded during Lithuania's performance, which was watched by about 6,265,000 Italians.
The rest of the Big Five didn't do so well. Half a million Germans (down 200k), and despite having the biggest audience for BBC3 since its relaunch, numbers were down to 545k in the UK from last year's BBC4 total of 617k. Things looked brighter in Spain where 1,245,000 Spaniards tuned in to La 1 – up an incredible 221% from last year's number.
According to SVT, 836,000 Swedes watched the live broadcast, with an additional audience of 43,000 streaming the show online. Norway's NRK reported a domestic audience of 618,000 – down 280k compared with 2021, although the share remained high at 63%.
685,000 Belgians watched live broadcasts of the Eurovision Song Contest 2022's first semi-final: 577,000 in the Dutch-speaking Flanders and 108,000 in Francophone Wallonia. A reported 2,294,000 viewers in The Netherlands followed on NPO1, down 17.5% when compared with last year when the Dutch hosted.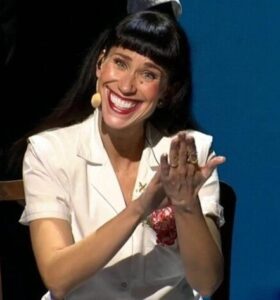 On average, 417,000 Austrians tuned in to ORF1, with a peak of 475,000 (up 136k). The average share throughout the event was of 19.25%. In Serbia, a massive 20% of the population watched (1.2 million) even though Konstrakta was drawn in the second heat. 125,000 watched in Romania – where Eurovision fails to make much of an impression.
Portugal's RTP1 counted 775,000 viewers and despite this being a relatively tiny audience share at 17%, it's a jump of 481,000.
ERT1 reported an average 13.6% audience share as 644,000 Greeks (up 58k) watched Amanda Tenfjord qualify for the grand final. In Serbia, the grand final was the most-watched since 2012 as the live broadcast on RTS attracted an average 1,150,000 viewers, with a market share of 47%.
480k watched Danish band Reddi fail to make the final cut. The Rasmus gave YLE in Finland a great result on Tuesday with 1.4 million watching. An impressive 63% of Norwegian viewers watched the show, making up 618,000 people tuned in. Swedish numbers crashed down almost 700k at 879,000.
Second semi-final
Italians were still caught up in the magic of Eurovision with 5,538,000 watching live on Rai 1, representing a 27.7% share. RTVE Spain continued to grow its already big audience 1,491,000 Spaniards followed the live broadcast on La 1, a 59.8% increase from last year. In Germany, the numbers dipped slightly, down 50k at 670k, but it's an otherwise reasonable showing.
Cornelia Jakobs taking part saw Swedish numbers rise. SVT has reported 1,250,000 viewers, including 1,170,000 on SVT 1 and 80,000 online through SVT Play. YLE registered numbers in Finland around half what they enjoyed on Tuesday with just 700k watching.
There was a small up-tick in Romania with 148k watching – but it's still down on the already depressed numbers from last year. At the other end of the scale, the biggest prize goes to Serbia, where 1.8 million watched at least one minute of the show – up 900k from 2021. 232,000 Austrians followed the live broadcast on ORF 1, representing a market share of 11.2% – down by half from last year.
In the Netherlands, NPO 1 attracted 1,610,000 viewers, representing an audience share of 36.4%. It's quite a drop (1.3 million) from 2021, and the least viewed semifinal with a Dutch entry in ten years. VRT recorded 705 Belgian viewers (down from 1 million last year), with RTBF adding 278k (down 15k).
The Grand Final
For Italy, this was a huge night. Rai logged 6.6 million viewers representing a 41.9% audience share – making Eurovision officially 'a thing'. It's just 100,000 short of the 1991 number. The BBC celebrated in the UK, where the grand final was watched by an average 8,900,000 people on BBC One (55.5% share), with a peak of 10.6 million people (80.3% share) at the end of the voting. It was a different story across La Manche where French TV  numbers were down. An average 3,180,000 people watched on France 2, with a share of 23.4%, meaning the overall audience is down 73%. In Germany, the numbers were down 15.5% compared to last year as 6,540,000 people followed the live broadcast on Das Erste. RTVE in Spain was dancing a Eurovision Congo as last year's 4 million slump became this year's 6.8 million celebration. La 1 claimed a 50.8% audience share, with a peak of 71.6% by the end of voting.
In winning nation, Ukraine, broadcaster Suspilne confirmed the viewing figures for the 2022 Eurovision Song Contest set new rating records on both its broadcast channels and online. Exact numbers won't be available.
RTÉ has reported an average 314,500 viewers for the grand final in Ireland, with a market share of 33%, slightly above last year. Last year's host, the Netherlands kept it healthy with 3.1 million (68.6% audience share) tuning in – obviously down on last year when 5.5 million watched. Across the border in Belgium, 1,419,000 Belgians watched the grand final on Saturday, including 1,067,000 in the Dutch-speaking region of the Flanders and 352,000 in the French-speaking Wallonia. The overall numbers are down 26.3% from last year. The numbers in Poland peaked at 3,766,000 TV viewers, with an audience share of 40.1%. These are the best ratings in five years. There was nothing in the way of a halo effect in Austria, the grand final was the least watched since 2013. ORF 1 registered an audience of 503,000 and a share of 30.2%.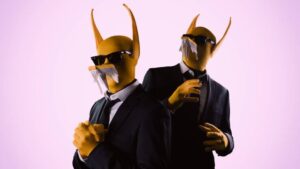 Nordic interest stayed healthy overall. In Finland, the numbers continued to grow, with 2 million watching on Saturday night – up 700k. And let's not forget Norway where a huge 89% of lunar wolf supporters watched, making up 1.2 million viewers. The exception to the rule came in Denmark, with DR logging with its lowest numbers since 2007 – just over half a million people (529k) wanted to see the final. 2,441,000 people in Sweden watched live on SVT1, down about half a million from last year, with a share of 80.9%. Additionally, 16,000 watched the sign language commentary on SVT24, and 229,000 streamed the event online on SVT Play.
In Greece, interest stayed stable. 1,955,000 people watched the grand final on ERT1, with an audience share of 52.2%. Konstrakta worked her magic in Serbia RTS attracted an average 1,150,000 viewers, with a market share of 47%. And say what you will about Eurovision popularity in Romania, TVR1 registered the largest Eurovision Song Contest grand final audience since 2017 as 369,000 Romanians tuned in on Saturday (up +107.3% from last year), with a share of 8.4%. Public interest plummeted in Cyprus, as an average 80,428 people (44.8% audience share) watched the live broadcast of the grand final, less than half of last year's 173,730 number.
RTP reports numbers above last year's as the #Eurovision Song Contest 2022 grand final was watched by an audience of 1,029, 000 in Portugal, with a peak 41.2% share – and up on 2021, making it the second most-watched show of the night – and the most watched since 2018.
LRT reported high ratings as 800,000 Lithuanians – one in 3.5 persons in the country – followed the live broadcast. 231,000 people watched on ETV, up 59.3% from last year, making it the most-watched TV program of the week in Estonia. In the Czech Republic, the grand final was followed live on TV by a reported 137,000 people, down 14.9% from last year, as it was moved to the secondary channel ČT2.
In Israel, the grand final of was watched by 200,000 people on Kan 11, with a market share of 7%. These are the lowest numbers since the country last failed to qualify from the semi-finals in 2014.
Down under, Australian SBS reported a 38.9% increase in Eurovision viewers from last year, as 400,000 Australian watched the grand final on TV. 196,000 followed the early morning live broadcast, and 204,000 watched the re-run the following evening.
We'll update this article for the next few weeks as more numbers become available.