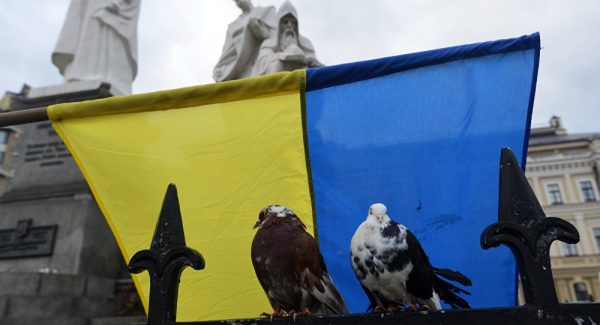 If you have a ticket for the 2017 Eurovision Song Contest, read on. The 2017 contest has been dogged by last minute changes. At one point, half of the team resigned. Fans complained of being snubbed when tickets eventually went on sale. The stage team spoke about being seven months behind schedule on their first day. And then there was all that nonsense about Russia where the EBU made supposed threats about shifting the show to Berlin.
So with just two weeks to go, the news that some audience members will be asked to move elsewhere in the hall should hardly come as a shock. However some fans will find themselves asked to swap seats.
Ticketing supervisor Dmytro Prykordonny confirmed that around 200 ticket holders for each show will have to move. He explained it is 'because of security requirements and changes in the viewing angle'.
The organisers promise that the alternative seats offer an equally good view and stress the move is down to 'last-minute changes'. It was only when everything was in the hall that the issue became clear.
Terribly sorry
Jon Ola Sand, Executive Supervisor of the Eurovision Song Contest, said: "All of the affected fans will receive an email communication from Concert.ua on the email address they used to purchase their tickets, and are entitled to a replacement ticket in the same show that they purchased tickets for. Alternatively, a refund is also available. We understand the frustrations of all the fans affected and are working with Concert.ua and UA:PBC to ensure all are reimbursed or relocated."
Most of the 30,000 tickets have been sold. Overseas sales have been particularly high in Great Britain, Sweden, Norway and Israel.
Ticket security to be tight
Security at the shows will be tight. Ticket holders have been asked to arrive two hours in advance and expect 'airport style' security. Organisers have also asked audience members to bring along their passport or identity documents.