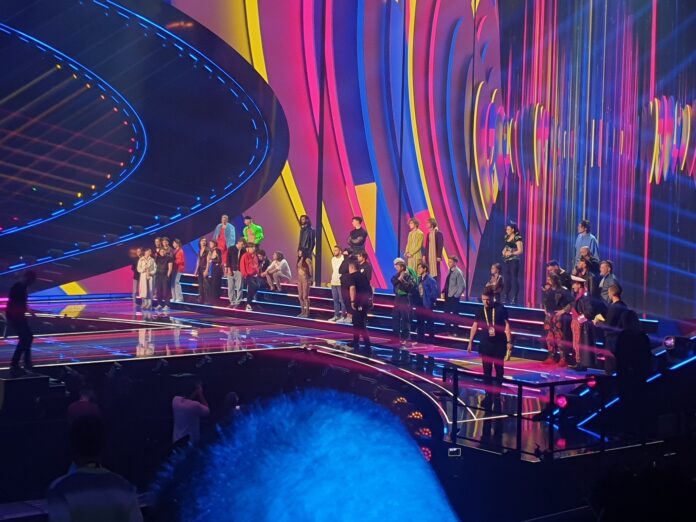 Eurovision Song Contest organisers have announced a U-turn on plans to change how the semi-final qualifiers appear on screen this year.
The fifteen acts were returned to the stage during the first rehearsal yesterday to hear who was through. The first five were then taken to one side to ask how they felt while the other ten hung about on the stage, awaiting the next cut. Viewers would see all six remaining acts looking nervous when one place remained until five went out.
It proved as popular as cholera with online fans. Social media was all but universal in condemning the 'idea' lifted from talent show television. They were not the only ones up in arms. Delegations quickly told the EBU and BBC they wouldn't be happy if this happened.
Ahead of the second full rehearsal, a statement from the BBC and EBU arrived in our inbox:
"After trying a new system of presenting the qualifying countries in Dress Rehearsal 1 of the First Semi-Final of the Eurovision Song Contest 2023 it was decided by the production team to revert back to the previous reveal sequence used in recent years with artists learning whether they will progress to the Grand Final together with their delegations in the Green Room. Whilst this change will not now be implemented this year there are other innovations in the show for viewers to look forward to."