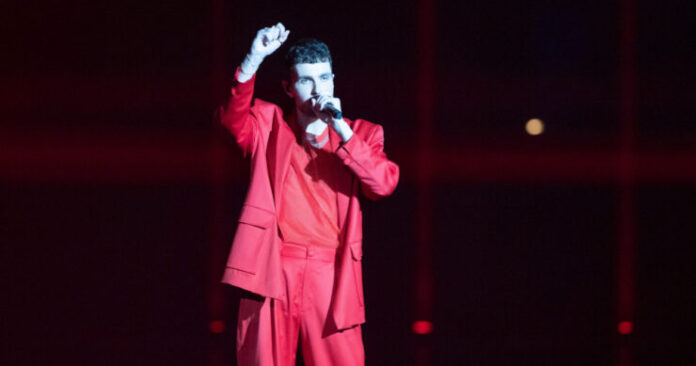 Duncan Laurence, the Dutch winner of the 2019 Eurovision Song Contest has tested positive for COVID-19. The singer has mild symptoms. Because of a seven-day minimum isolation period, Duncan will not be able to perform live in the Rotterdam Ahoy tonight or on Saturday, but will still feature in the show in a different form.
On Monday, ahead of rehearsals for the first semi-final, Duncan tested negative in the Eurovision Test Pavilion, granting him access to the venue to rehearse and later perform as the opening act. On Wednesday, he showed mild symptoms and delivered a positive result in a rapid antigen test.
"We are of course disappointed, first of all for Duncan, who deserves a live performance on our very own Eurovision stage after his 2019 victory and the worldwide success of Arcade," Sietse Bakker, Eurovision 2021 Executive Producer, said. "We couldn't be more proud of his opening act for the first Semi-Final. Of course we wish Duncan a speedy recovery!"
Duncan is very disappointed, he has been looking forward to this for two years
"Duncan is very disappointed, he has been looking forward to this for two years. We are very happy that he will still be seen in the final on Saturday, May 22," his management said.
It's not yet known how the organisers plan to handle the part where traditionally the previous winner hands over the trophy.
A strict COVID-19 health and safety protocol is being applied at this year's Eurovision Song Contest. All those working within the perimeter of the venue must be in possession of a negative COVID-19 test, not older than 48 hours.
Icelandic entrants Daði & Gagnamagnið will not perform live either tonight nor if they reach the Grand Final after a member of the group received a positive Covid test yesterday.
24,400 tests conducted
Since 6 April, when the load-in started in Ahoy, over 24,400 tests have been conducted amongst crew, volunteers, artists, delegation members and press. Only 16 of those (0.06%) have returned positive results. In most cases, they were from people who hadn't previously been to the venue, or who hadn't been there recently. To date, no infections have been conclusively traced back to the venue.
Organisers have removed alcohol and beanbags from the backstage area as it wasn't helping maintain social distancing.