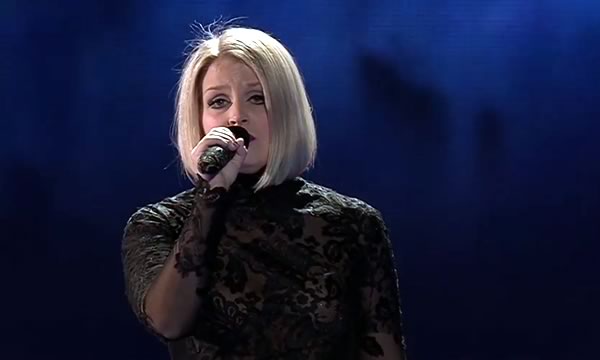 Slight time delay but what do you expect!! – You can view the video here – with thanks to Eurovision Ireland – and make your own mind up about what *I* tell you below! – It's tomorrow today I tell you!!
After one run-through in the hall, the screens went blank in the press room … was it sneaky Finns or bad Ukrainians? Norma John sparked back into life for the last rehearsal so I can tell you what the TV mix looks like.
Incidentally, the official website is offering snippets of the songs taken from the production feed today, so we get to see the 'final mix' just as the delegations do. We'll be placing them at the bottom of each report as the day progresses.
Leena knows how to connect with the audience in a way that very few others do. The song is very dark but not in a dull way like some of the previous six songs in this semi-final, and it's more haunting than wrist-slitting … and therein lies it's charm.
Lovers of schlager should look away now because this will get under Europe's skin and get them to vote for it. Juries are going to lap this up too.
Finland, if you're watching, this is qualifying!
Video courtesy of esckaz:
https://www.youtube.com/watch?v=PvGsdAvXZ3c
And here it is through the official site – they're billing the clips today as 'exclusive' – feeds from the camera mix, so supposedly as you'll see things next Tuesday.
https://www.youtube.com/watch?v=5Eb3UI-N1T8